Our 2018 Democratic Candidates:
Candidates for Federal Offices:

U.S. Senator Tim Kaine is seeking re-election to his second six-year term as U.S. senator.
House of Representatives, 10th Congressional District of Virginia: Virginia State Senator Jennifer Wexton (D, SD-33), who won a six-way primary contest for the Democratic nomination on June 12, is challenging two-term Republican incumbent Barbara Comstock.
Candidates for City Offices:
Manassas City Council:  Two Manassas City Council incumbents–Democrat Ken Elston and Republican Marc Aveni– are seeking re-election to the three Council seats up for election in 2018. (Republican Councilwoman Sheryl Bass is not running for re-election).  Our three Democratic nominees for the November 6th General Election—E. Michelle Davis-Younger, Ken D. Elston, and Rex G. Parr Jr.—were selected at an unassembled party caucus ("firehouse primary") held on Saturday, June 9.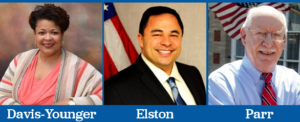 View the official sample ballot for the City of Manassas.
Manassas Park City Council:  Alana Mensing and Haseeb Javed are the Democratic Party nominees for two of the three seats up for election on the Manassas Park Governing Body.  Mensing and Javed are competing against incumbents Preston Banks and Michael Carrera, two Republicans who are running for re-election as independents.  (Suhas Naddoni, who was elected as a Democrat in 2010 and 2014, is not seeking another term).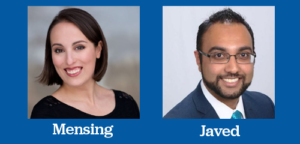 View the official sample ballot for the City of Manassas Park.
---
Interested in running for office?  Please contact the MMPCDC co-chairs as early as possible at  mmpcdc@gmail.com or 571-358-9893.  We recommend that you study the Democratic Party of Virginia's Party Plan to learn about nominations, the Code of Virginia section pertaining to candidates, and the State Board of Elections page about becoming a candidate.  Valuable candidate training materials and opportunities can be found at the websites linked on the right column of this page under both Candidate Resources and Other Democratic Organizations.
Feel free to contact us at mmpcdc@gmail.com or 571-358-9893 if you need more information or have any questions.