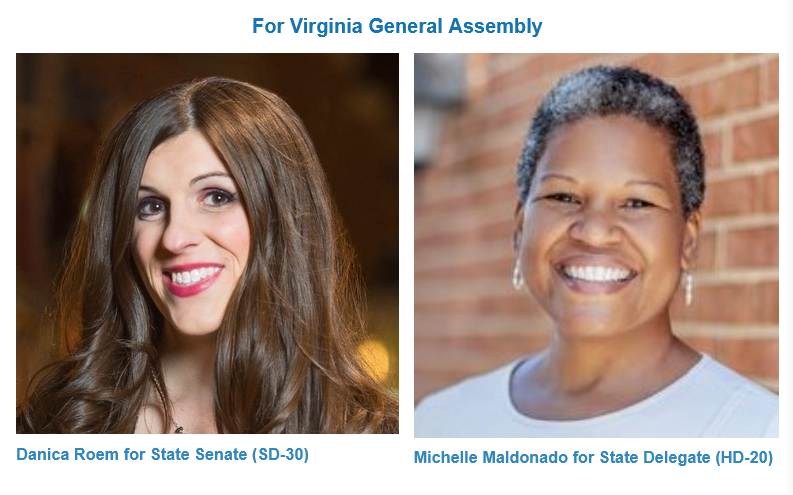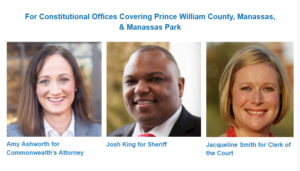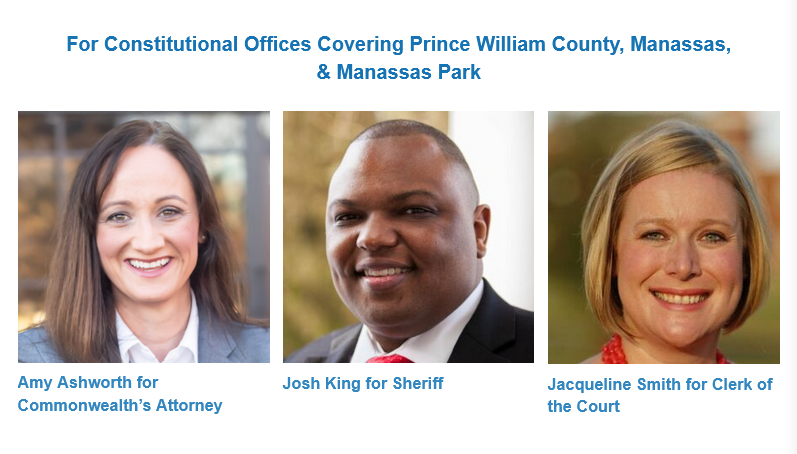 Danica Roem for State Senate (SD-30). Virginia state Delegate Danica Roem (D-13th) is a lifelong resident of the Manassas part of Prince William County and the Democratic nominee for the 30th District of the Virginia state Senate, which includes western Prince William County and the Cities of Manassas and Manassas Park.
As a third-term member of the House of Delegates, Danica currently represents the City of Manassas Park and parts of Haymarket, Gainesville and Manassas, Since 2018, 41 of her House Bills have been signed into law—all with bipartisan support, including 12 bills to feed hungry kids.
In 2023, Danica led the successful effort to secure $24.47 million to fund the implementation of her Route 28 STARS Study to fix Route 28 in Manassas Park and Yorkshire, with innovative intersection designs, a raised median, and 1.75 miles of contiguous sidewalk.
Before becoming the first out-and-seated transgender state legislator in American history, following her 2017 election, Danica earned a B.A. in journalism/mass communications from St. Bonaventure University in 2006 and then worked as the lead reporter of the Gainesville Times/Prince William Times from 2006-2015 and as news editor of the Montgomery County Sentinel from 2015-2016. Danica now works as the executive director of Emerge Virginia, where she trains Democratic women how to run for office, and is the author of the 2022 memoir, "Burn the Page." (Viking Books/PRH).
---
Michelle Maldonado for House of Delegates (HD-20).  A long-time resident of the Manassas area, Delegate Michelle Lopes Maldonado is an entrepreneur, business leader, mother, wife, and bridge-builder who proudly serves the people of Virginia's 50th House District. She is the first woman, the first person of color, and only the second Democrat, to serve in this seat in the history of Virginia.
During her first term, Michelle served on the Education, K12, Privileges & Elections, Campaign Finance Reform, and Courts of Justice committees. She also was appointed by Majority Leader Don Scott to Chair the House Democratic Caucus Affordable Housing Policy Committee and by the Speaker of the House to sit on the new statewide School Health Services Committee.
A hardworking, action-oriented, and collaborative legislator, Michelle was named 2022 "Rookie Legislator of the Year" by the Virginia Education Association. She also founded and chairs the new bipartisan, Virginia Technology and Innovation Caucus.
Michelle is a former corporate and tech attorney turned business leader, who understands diverse industry sectors, missions, and services. Michelle has a passion for people, community and service and works hard to ensure that all Virginians have a voice, access, and opportunity to thrive.
Donate to Michelle's campaign!
---
Amy Ashworth for Prince William Commonwealth's Attorney.  Amy is a dedicated and experienced Commonwealth's Attorney who has spent her career fighting for justice in the courtroom.  She has a passion for public service and has worked tirelessly to uphold the rights of her community. Amy's unwavering commitment to public service and her deep sense of community make her a trusted and respected leader.  She is honored to serve her fellow citizens and is dedicated to making the Cities of Manassas and Manassas Park and all of Prince William County a safer community for all.
---
Joshua Lavon King, Sr. for Prince William Sheriff. With more than 20 years of law enforcement experience, Josh knows firsthand the challenges and opportunities within our law enforcement system. Josh will train a new generation of officers that will keep us safe and tackle issues, such as reducing recidivism, ending the school-to-prison pipeline, and enhancing safety at the Judicial Center.
---
Jacqueline Smith for Clerk of the Prince William Circuit Court.  Jacqueline has had a passion for ensuring access to justice since serving as a volunteer attorney in New Orleans after Hurricane Katrina.  Her clients there were left with no ability to rebuild after their land records were destroyed due to the government's practice of storing them in the basement of the courthouse.  When she returned home to her law practice, she was additionally concerned with the lack of customer service offered by the Clerk's Office.  With phones unanswered, documents unavailable and limited service availability, residents were deprived of the ability to exercise their legal rights.  Since being elected, Jacqueline has ensured that phone calls are answered by a person and not a machine.  She has made all public records available online and has launched Seals on Wheels, a mobile Clerk's Office that allows her to provide services to residents in their neighborhoods on weekends to ensure that no one is prevented from accessing the services to which they are entitled. Outstanding Service to our Residents is Jacqueline's Priority!
Donate to Jacqueline's campaign!
---
---