Google
Home

---
---
---
VA-10 Congressional Candidates Debate, Sunday, October 2, 5-7 PM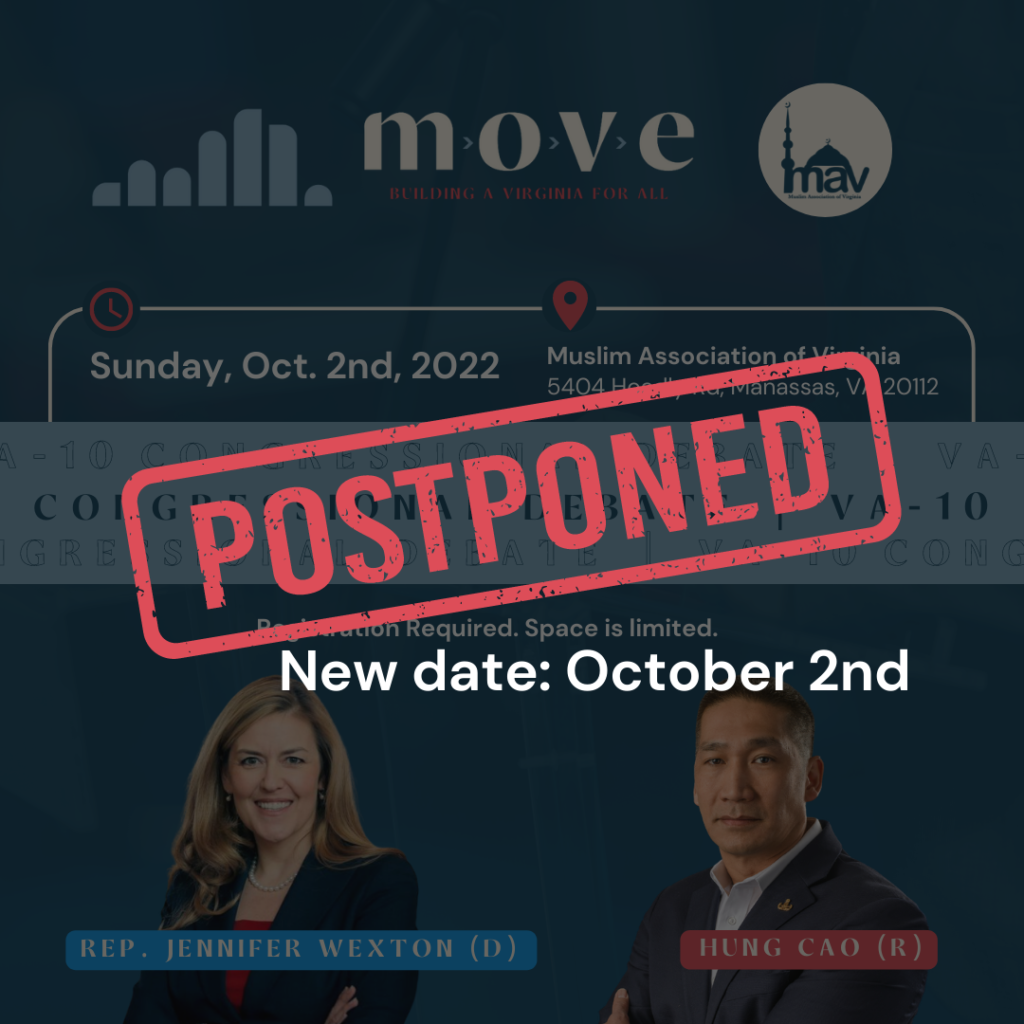 The Dar Alnoor Islamic Community Center, at 5404 Hoadly Rd, Manassas VA 21112, is hosting a candidates debate which has been postponed to Sunday, October 2, from 5-7 pm.
Sign up for free in-person tickets at this registration link.  Space is limited to 250 people. 
---
Support Our 2022 Candidates!
Democratic Nominee for the U.S. House of Representatives, 10th Congressional District of Virginia
Congresswoman Jennifer Wexton has been serving the people of Northern Virginia and Shenandoah Valley for two decades as a prosecutor, advocate for abused children, state Senator, and now a member of the U.S. House of Representatives from Virginia's 10th District.
In her legal career, Jennifer served as an Assistant Commonwealth's Attorney for Loudoun County, prosecuting felony and misdemeanor criminal and traffic cases in all of the Loudoun Courts. She later served as a court-appointed guardian ad litem, representing abused or neglected children, as a special justice in mental commitment hearings, and as a substitute judge in proceedings in Loudoun County's district courts.
Jennifer took her passion for protecting others to the state Senate, winning a special election in January 2014. In her five years in Richmond, Jennifer found bipartisan support for her legislation to make our children safer, combat the heroin and opioid epidemic, increase access to affordable healthcare, prepare our children for jobs of the future, ease traffic congestion, and bring more businesses to Northern Virginia.
Jennifer came to Congress with experience in legislating and a deep understanding of Virginia's 10th district and the issues that matter most to our region's families. In Congress, Jennifer has worked to make health care more affordable for our families, keep our kids safe from gun violence, and has fought to protect the interests of federal workers and contractors in our region. She has introduced 17 pieces of legislation in her first term, passing four bipartisan bills through the House, with her recently introduced Retirement Protection Act being signed into law as a part of the CARES Act Coronavirus response.
Jennifer lives in Leesburg with her husband, two sons, and two rescued labrador retrievers.
Democratic Nominees for the Manassas City Council
(3 at-large seats on the ballot)
Ralph J. Smith is an incumbent seeking his second term on the Manassas City Council.
Manassas welcomed Ralph at a special time in his life, and it became his hometown, with all the accompanying joys of belonging and being attached to one's hometown that he was deprived of as a young person in the town in which he was born. The circumstances related to that led Ralph to a life of community involvement.
Ralph cites his experience leading the local NAACP chapter and his work in the communities of Manassas City, Manassas Park, and Prince William on behalf of their residents. He wants to continue to bring solutions to the issues facing Manassas City.
Ralph states that his priority for this term is to "continue to ensure equitable recovery from the pandemic, to have high quality city services by providing a needed public health perspective, while ensuring that women have access to maternal health services, ensuring we have competitive pay and career advancement for our city government workforce, and working with our school board members in support of our schools."
Sonia R. Vasquez Luna was born and raised in El Salvador. She came to the United States in 2001 and worked minimum-wage jobs while taking English classes at night to support her mother and sisters. Sonia and her then-active-duty military family moved to Manassas looking for affordable housing in 2010. She is a mother of two children attending Manassas City Public Schools.
Sonia obtained her Bachelor of Arts degree in Business Administration at the National Labor College in 2014, after receiving her Associate of Science degree in Business Administration at Northern Virginia Community College in 2011.
Throughout her life, Sonia has fought tirelessly for workers, women, immigrants, human rights, voters, and equal pay for equal work.
In 2019, Sonia became the first immigrant woman Elected Business Manager for a local union at Laborer's International Union of North America. Currently, she serves a second term as a National Board Member on the LIUNA Latino Caucus, Labor Council for Latin American Advancement (LCLAA), and LCLAA Si Podemos Fund. Sonia is also an elected board member of the Northern Virginia Labor Federation, AFL-CIO. Sonia has served as an election officer for over a decade in Fairfax County, Prince William County, and Manassas City.
Her priorities are: Inclusive Government, Women's Health/Right to Privacy, Accessible and Reliable Public Transportation, and Strengthen Partnership with School Board.
Sonia is determined to deliver positive change!
You can learn more about Sonia and upcoming volunteer opportunities by visiting www.soniavasquezluna.com or www.facebook.com/Sonia4Manassas.
The Jagadev family story in America began in 1996, when Dheeraj's parents, natives of Kerala, India, immigrated to the United States. Together, they chose the greater Manassas area to pursue the American dream and imparted the values that continue to be practiced by Dheeraj: do everything with integrity, success comes through hard work, and fight for those who cannot fight for themselves.
Dheeraj "DJ" Jagadev attended and graduated from Unity Reed High School before receiving his Bachelor's degree in History and a Master's degree in Public Policy from the College of William and Mary.
As a product of Virginia public schools, educator, and parent of a student in Manassas City Public Schools, Dheeraj not only understands the benefits of access to a quality education and importance of strengthening our public school system, but he has first-hand knowledge and experience when fighting for the needs and wants of fellow educators, parents, and our youth.
As a member of the Manassas City Planning Commission and its Zoning Ordinance Review Committee, Dheeraj recognizes that the vital economic development of Manassas is directly fostered by a strong business environment. The success of our local businesses, regional airport, and the emergence of larger companies who choose to do business in Manassas create job opportunities for our residents and enhance employable skills–making our residents even more attractive in the job market.
Dheeraj is running for a seat on your Manassas City Council to ensure that our public school system is properly funded so that his fellow educators have the required resources and tools to effectively provide our parents and students with the quality of education they deserve. Dheeraj is also running to ensure that the health of women is protected, now and for generations to come. Manassas City currently has the Highest Manufacturing Wage in all of Virginia and an annual growth of 5.5% in Median Household Income. Dheeraj will fight to continue this economic growth, by growing our tax base while not increasing tax rates and by maintaining current business relationships and attracting new businesses to choose Manassas.
For more information on Dheeraj "DJ" Jagadev, please visit www.dheerajforManassas.com. And please be sure to follow us on our Facebook page at https://www.facebook.com/DheerajForManassas.
---
Democratic Nominees for the Manassas Park Governing Body (City Council)
(3 at-large seats on the ballot)
Alanna Mensing is currently serving on the Manassas Park Governing Body. First elected in 2018, Alanna has been a resident of Manassas Park since 2009 and a Democrat since she knew what the word meant. Prior to her service on the Governing Body, Alanna served a term on the Manassas Park School Board.
While on the Governing Body, Alanna has lowered the real estate tax rate over ten cents, raised employee pay, and voted for the new Downtown project, bringing in multiple opportunities for new businesses to grow in Manassas Park.
Alanna teaches private music lessons and aerial acrobatics. When she is not busy with those activities, she keeps busy homeschooling her two young boys.
Haseeb Javed is a successful businessman, highly skilled in management, administration, and budgeting. Over his business career, he has continuously delivered sustainable results and grown profit even in unfavorable economic situations. He's a great problem solver who loves to see things work perfectly for the greater good.
Presently employed as a real estate professional, Haseeb applies his skill and experience in the real estate industry to serve the community as an active member of City Council.
During his first term on City Council, Haseeb has contributed to economic development citywide, increased city employee pay to reduce turnover, fought year-after-year for increased school budgets, increased City staffing to better serve residents, implemented a strategic plan to update infrastructure, introduced a citywide free voucher program, and helped our local nonprofits.
When not selling houses or doing official City business, Haseeb is home with his wife and two young kids.
---
Our Endorsed Candidates for City of Manassas School Board
(3 at-large seats on the ballot)
Born in California, Jill Spall moved to Illinois and then Texas and finally Virgnia in 1973. She attended Prince William County Schools through graduation (Osbourn Park High School '86) and was accepted at Virginia Tech and graduated in 1990 with a B.A. in Communications with a minor in Psychology. She worked for residential property management firms until 1995, then in the telecom industry.
As a citizen of Manassas, Jill runs a contracting business with her husband and had volunteered extensively at Manassas City Public Schools during her children's attendance. She helped promote child advocacy and school support through participation in PTAs, Shamrock Run, newsletter editing as well as band, athletic and academic boosters. When she saw a need, she reinvented our After Prom Program to celebrate our Juniors and Seniors in a manner comparable to our larger school district neighbors. She also created a healthy weekend food distribution program for students that expanded district wide over 10 years.
So, who is Jill Spall? She's a Wife and a Mom and a Daughter and a Sister and an Aunt and Friend. She takes those positions seriously and has dedicated her life to help grow and influence great citizens who are lifelong learners and care about other people and humanity's future. She has also served on several Manassas committees and continues to do so as a current School Board Member. Jill has been dedicating many hours to training and learning at the Virginia School Board Association level.
With your help, Jill can continue these pursuits and remain fully invested in the future of our city and our schools. Please consider a vote for Jill and her colleagues Lisa and Alex because they care deeply about our city kids and our public schools.
Their platform is:  Student Engagement–Student Growth–School Safety.
Lisa Stevens and her husband made the City of Manassas their home approximately 29 years ago and raised four children here.  Three are graduates of Manassas City Public Schools, while the fourth is a 4th grader in one of our elementary schools.
Lisa is in her 8th year as a middle school Special Education teacher for Prince William County Schools.  Prior to that, she directed a program in school-age child care at All Saints Catholic School for 18 years.
Lisa's heart has always been with the education of our youth, since they are the future, and we must do right by them.  She originally ran for the Manassas City Public School Board as a way to give back to the community that has been such a central and important part of her family's lives.  She is running for re-election because her work is not done, and she has so much yet to give.
Alex Iqbal is a product of the Manassas City Public Schools system, from Haydon Elementary up through Osbourn High School (OHS), where he graduated Summa Cum Laude in 2017. He attended the Virginia Tech College of Engineering, where he earned a Bachelor's degree in Computer Science with a minor in Mathematics and ultimately decided to return to his hometown to work as an engineer at Micron Technology.
Growing up as a student in Manassas City Public Schools, Alex participated in various technical and creative endeavors. He played violin, sang, and was an avid volunteer. Alex attended the Governor's School @ Innovation Park, where he conducted a year-long organic chemistry project. He also developed a course for elementary students focused on electricity and magnetism.
Alex was a member of the OHS Academic Team for all of his four years at Osbourn. Additionally, he was a member of National Honor Society, Science National Honor Society, and Tri-M Music Honor Society. He graduated as an AP Scholar, with honor and distinction, and as a National Merit Scholar.
Alex credits his time in MCPS as the means that enabled him to achieve his goals. He intimately recognizes the importance of receiving support from teachers, staff, and other role models in transforming the lives of students. He believes in providing abundant opportunity to students in the form of robust career and technical education programs, extracurricular activities, and fine arts. His aim is to advocate for the students by continuing to provide a student perspective while on the School Board.
Alex is running on a platform of student engagement, student growth, and student safety, alongside his running mates Jill and Lisa.  Please consider voting for them in the upcoming November 8th election.
---
Manassas Democrats Endorse Incumbent Manassas City School Board Members for November Election
Lisa Stevens, first elected to the school board in 2019, is a special education teacher and parent of three Osbourn High School graduates and one current Manassas City Public Schools (MCPS) student.
Jill Spall was unanimously appointed by the Manassas City School Board in October 2021 to fill the vacant seat previously held by Sanford S. Williams. Jill Spall and her husband are local small business owners and parents of three Osbourn High School graduates.
Alex Iqbal, a Manassas City Public School system alumnus, is a recent graduate of the Virginia Tech College of Engineering and employed at Micron Technology.  In January 2022, the Manassas City School Board unanimously appointed Alex Iqbal to fill the seat vacated when Tim Demeria became the City's Commissioner of the Revenue.  
MMPCDC Co-chairs Gretchen Almstead and Cheryl Macias recently commented… "Lisa, Jill, and Alex are devoted to the City of Manassas and to the education of every child and are all well equipped, through training and experience, to ably serve as productive school board members from Day One.  Furthermore, they are all firmly committed to providing first-rate educational and extracurricular opportunities and outcomes for all MCPS students, including enhanced Career and Technical Education courses and certifications for students who are not college-bound."
The City of Manassas holds an election every two years to fill either three or four seats on its seven-member School Board.  In Virginia, school board positions are officially nonpartisan, meaning school board candidates may not have party affiliations next to their names on the official election ballot. However, as a consequence this endorsement, the Democratic Party's sample ballot for Manassas will clearly identify Lisa Stevens, Jill Spall, and Alex Iqbal as its recommended School Board candidates. 
"Our Democratic committee has only twice endorsed school board candidates previously.  In recent years, however, school board elections and deliberations across our nation have grown contentious and partisan.  Increasingly, private schooling and home schooling advocates seek to divert tax revenue away from public education, while opponents of culturally responsive teaching and of LGBTQ equality seek to establish discriminatory school policies."
---
---
Results of the June 21 Democratic Primary for Manassas City Council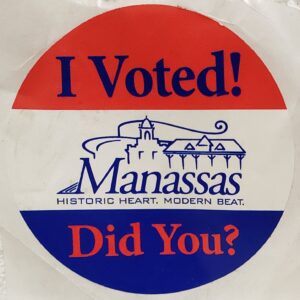 The official results of the June 21 Democratic primary election to select three Democratic nominees for Manassas City Council to run in the November 8, 2022 General Election are now posted.  The election results were certified by the City of Manassas Electoral Board on Friday, June 24.
Congratulations to the three primary winners who have become our Democratic nominees for the November 8, 2022 General Election–Sonia Vasquez Luna, Dheeraj ("D.J.") Jagadev, and Ralph J. Smith (incumbent).   In addition, we sincerely thank MMPCDC member Robert (Bob) Keller who also sought this nomination and ran a solid campaign.
View the official sample ballot.
---
MMPCDC Monthly Meetings
The Manassas & Manassas Park Cities Democratic Committee typically holds monthly membership meetings on the third Wednesday of each month, from 7-8:30 pm.  All Democrats are welcome at all of our meetings.
After meeting only virtually via Zoom during the height of the COVID pandemic, MMPCDC resumed meeting in-person in mid-2021 on the third Wednesday of each month from 7:00-8:30 pm, at the "Social Soiree" event center, 8270 Shoppers Square, Manassas, VA 20111 .  In response to new COVID variant surges, our upcoming meetings may be held on Zoom again.  Our in-person meetings now offer a Zoom attendance option.

Our scheduled meeting dates in 2022 are as follows: January 19, February 16, March 16, April 20, May 18, June 15, July 20 (cancelled), August 17, September 21, October 19, and November 16.  For December, we typically have a potluck holiday party in lieu of a business meeting.
---
Manassas & Manassas Park Democrats Reorganized for 2022-2023
The Manassas & Manassas Park Cities Democratic Committee held its biennial reorganization meeting virtually on Zoom on Wednesday, January 19, 2022.   Seventy-two members were elected to the Committee at this initial meeting.
Congratulations to the following individuals who were unanimously elected as Committee officers for the 2022-2023 biennium:
Co-Chairs: Cheryl Macias and Gretchen Almstead
Vice Chair: Donald Shuemaker
Secretary: Michael Laverty
Treasurer: Patt Fields
MMPCDC extends its sincere appreciation to Mike Freeland, our outgoing co-chair, who has served us in that capacity for the past six years and had previously served as vice chair  Fortunately, Mike will continue to be part of our Leadership Team as our immediate past co-chair.
---
Virginia Supreme Court Approves New State and Federal Legislative Districts
On December 28, 2021, the Supreme Court of Virginia unanimously approved three sets of final legislative district maps in the aftermath of the 2020 US Census.
The new district maps will apply for legislative elections through the year 2031, starting in 2022 with elections for the entire US House of Representatives and possibly special elections for the entire Virginia House of Delegates.  All seats in the Virginia General Assembly will be up for election in 2023.
Manassas and Manassas Park will be united within a new 10th Congressional District, 30th Virginia Senate District, and 20th House of Delegates District.
The new legislative district maps for Manassas and Manassas Park are displayed below.
Read the full court order and view all three sets of district maps here.
---
---
---
Manassas & Manassas Park Vote Blue in the 2021 "Red Wave" General Election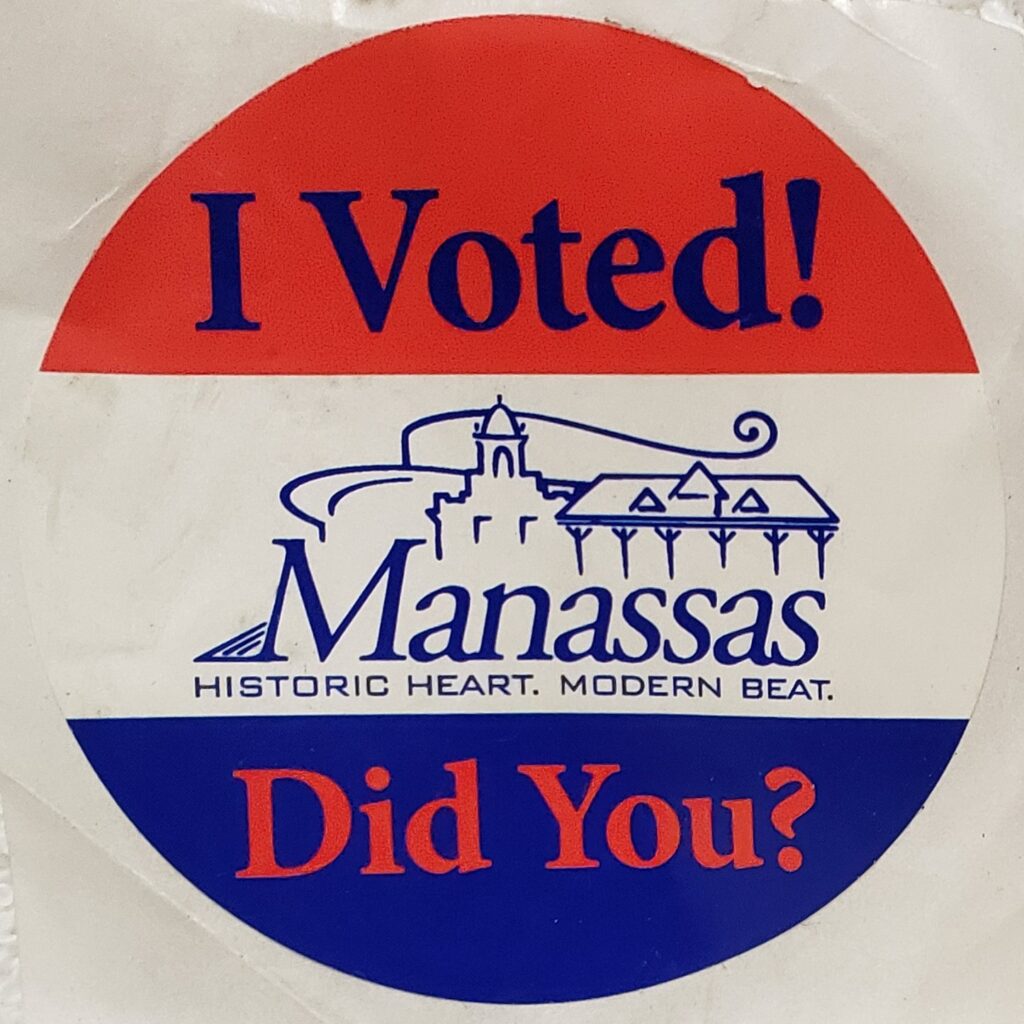 The outcome of the November 2021 "red wave" General Election was heartbreaking for Democrats at the statewide level.. Not only did the Republican candidates for governor, lieutenant governor, and attorney general narrowly sweep the statewide contests–with statewide vote shares ranging between 50.36% and 50.71%–the Republicans regained majority control of the Virginia House of Delegates, by picking up seven seats from Democratic incumbents, two of whom lost by fewer than 300 votes.
Nevertheless, the Cities of Manassas and Manassas Park both continued to vote blue, and Democrats won all eight House of Delegate seats that represent various parts of Prince William County.
Manassas voters supported our three statewide Democratic candidates (Terry McAuliffe for governor, Hala Ayala for lieutenant governor, and Mark Herring for attorney general) by majorities of 54.4% to 55.5% and also helped elect Democratic first-time candidate Michelle Maldonado to the District 50 seat in the Virginia House of Delegates with more than 55.9% of the Manassas vote.
Manassas Park voters supported our statewide Democratic ticket with majorities of 60.0% to 61.7% and helped re-elect Democratic Delegate Danica Roem to her third term in the Virginia House of Delegates (District 13) with 62.2% of the Manassas Park vote.
Manassas voters also re-elected Democratic incumbent Patricia Richie-Folks as City of Manassas Treasurer with 53.7% of the vote and elected Democratic candidate Tim Demeria, a 15-year Manassas School Board member, as City of Manassas Commissioner of the Revenue with 51.5% of the vote.
Congratulations to our four winning candidates: Delegate Danica Roem, Delegate-Elect Michele Maldonado, Manassas Treasurer Patricia Richie-Folks, and Manassas Commissioner of the Revenue-Elect Tim Demeria!
City of Manassas 11-02-2021 Election Results
City of Manassas Park 11-02-2021 Election Results
---
 New Voting Precinct, Precinct Boundary Changes, and Optical Scanner Voting Machines for City of Manassas in Effect, Beginning in 2017

Beginning in 2017, the City of Manassas has a sixth voting precinct, with its polling place at George C Round Elementary School at 10100 Hastings Drive.  At the same time, the boundaries of the City's five other voting precincts have been adjusted, to better balance the number of registered voters within each precinct.  These changes were prompted by continued residential development and population growth within the City and the requirement under the Code of Virginia that no precinct have more than 5,000 registered voters or 4,000 votes cast in a presidential election.
On February 13, 2017, the Manassas City Council adopted a new City of Manassas voting precinct ordinance that sets the boundaries and designates the polling places for all voting precincts (including the central absentee voting precinct in the Old Town Hall building at 9025 Center St).
Below is a map of the new voting precinct boundaries. In Spring 2017, the Manassas Voter Registrar's Office mailed a voter registration letter to all voters registered in the City to inform them of their polling location.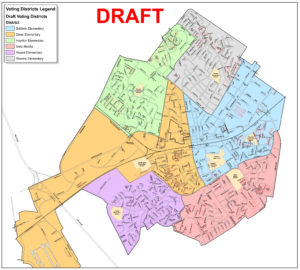 New City of Manassas Voting Precincts, Starting in 2017 (click to enlarge)
Also in 2017, the City of Manassas has begun using the OpenElect Voting System from Unisyn Voting Solutions to scan and record votes made on paper ballots. Voters now mark their votes on a paper ballot and then insert the ballot into an optical scanner that reads the selections and takes a digital image of the ballot. After the polls close, poll workers run a tally report on the scanner to obtain the precinct results.
Thanks to the Manassas Voter Registration Office, one of the new voting machines was demonstrated at our March 6, 2017 Manassas & Manassas Park Cities Democratic Committee meeting.
---
Has Your Voter Registration Been Purged?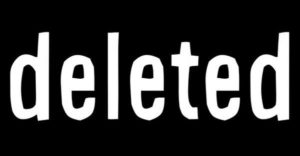 Every two years, the Virginia Department of Elections removes inactive voters from the voter registration rolls of every Virginia locality.
Reportedly, a voter's registration is purged only after an inactive voter fails to respond to repeated mailers from the Virginia Department of Elections requesting an address verification and then fails to vote at all during two Federal Election Cycles following the initial mailer.
In January 2019, the Virginia Department of Elections removed 721 inactive voters from the City of Manassas voter registration roll and 302 inactive voters from the City of Manassas Park voter registration roll.
In February 2017, the Virginia Department of Elections removed 1,592 inactive voters from the City of Manassas voter registration roll and 196 inactive voters from the City of Manassas Park voter registration roll.
You might want to check if your name is on one of the four lists linked above.
These lists of purged voters are organized by numbered voting precincts, and for the City of Manassas those numbers reflect the new (starting in 2017) voting precinct boundaries, not the precinct boundaries from prior years.  The precinct codes for each city are as follows:
PCT    Manassas Polling Location
0001   Dean Elementary School
0002   Weems Elementary School
0003   Metz Middle School
0004   Haydon Elementary School
0005   Baldwin Elementary School
0006   Round Elementary School
PCT    Manassas Park Polling Location
0001   Manassas Park High School
0002   Costello Park Community Center
0003   Manassas Park City Hall
If you should find yourself or anyone else improperly purged from a registered voter roll, please let us and theCity of Manassas General Registrar or the Manassas Park General Registrar know.
The best and easiest way to verify that your voter registration is still valid is to review your voter record at the Virginia Department of Elections voter portal, after entering your name, date of birth, locality, and last four digits of your social security number.
---
Paul J. Reid, April 13, 1951 – February 23, 2017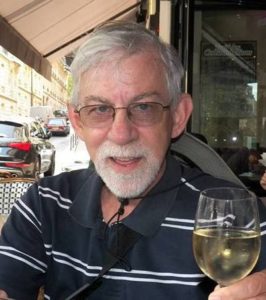 Paul Reid, a stalwart member of our Committee and a good friend to many of us, passed away on Thursday, February 23, following a bout with cancer.  He died at home in his wife's arms.
Paul was born April 13, 1951 in Brooklyn, New York, the son of the late William F. and Marcella M. Reid.  He retired from the Central Intelligence Agency, then worked for General Dynamics and Geospatial Solution Inc., finally retiring in 2015.
After leaving federal service, Paul became an active volunteer for the Manassas & Manassas Park Cities Democratic Committee.
EJ Scott, MMPCDC's Immediate Past Chair, summarizes Paul's service to our Democratic community as follows:
Paul Reid was the true embodiment of Democratic values. He believed in equality and justice and was dedicated to making this country live up to its ideals. He was a quiet man, except when talking about the craziness exhibited by the other side. No one worked harder and longer than Paul. He knocked doors, made phone calls, worked the polls and was always the first one onsite to help set up for events. He was given MMPCDC's second Blue Victory Chair's Award for his service and commitment to getting Democrats elected.
Paul spoke fluent Spanish and loved to dance the salsa with his wife Betsy. At our festival booths, it was reassuring to have him there to converse with our Spanish-speaking visitors. 
After the House of Delegate Districts were redrawn, and we could not find anyone to run against Jackson Miller, Paul even agreed to be our write-in candidate for the 50th District Delegate. We called and handed out write-in ballots, and he received a good vote showing.
Paul was generous. He often offered to assist with financing events, and he sponsored tickets to our events, so the less fortunate could attend. He gave to Democratic candidates and then continued to give his time and energy to getting them elected.
Paul Reid was a participant. Paul was a soldier in the fight to turn Virginia Blue. And recent past elections have shown the rewards of that battle.
When his widow was asked what can we do, she responded simply, "Take back Congress."  Nothing would please him more.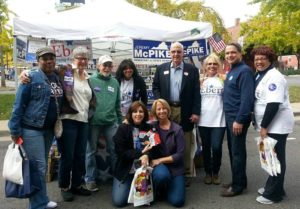 Paul also volunteered as the Vice President of in-line hockey for the Prince William Hockey Club from 1998 to 2006, where he also coached two of his sons, Andrew and John.  In 2006, he purchased a second home in Capon Bridge, West Virginia, where he spent the weekends experimenting with home brewing recipes, reading, kayaking, fishing, biking.
Survivors include his wife of 42 years, Elizabeth F. (Betsy) Reid, three sons, Peter Reid of Falls Church, VA, Andrew Reid of Manassas, VA, and John Reid of Austin, Texas; one granddaughter, Mia A. Reid, and one grandson Luke M. Reid; daughter in-laws Alix Reid and Elizabeth Gonzales.

---
###
Follow ManassasandManassasParkDems
5,485 total views, 3 views today