Manassas & Manassas Park Democrats Reorganized for 2020-2021
The Manassas & Manassas Park Cities Democratic Committee held its biennial reorganization meeting on Wednesday, January 15, 2020.   Sixty-three members were elected to the Committee at this initial meeting.
Congratulations to the following individuals who were unanimously elected as Committee officers for the 2020-2021 biennium:
Co-Chairs: Cheryl Macias and Mike Freeland
Vice Chair: Donald Shuemaker
Secretary: Michael Laverty
Treasurer: Patt Fields
---
New Voting Precinct, Precinct Boundary Changes, and Optical Scanner Voting Machines for City of Manassas in Effect, Beginning in 2017

Beginning in 2017, the City of Manassas has a sixth voting precinct, with its polling place at George C Round Elementary School at 10100 Hastings Drive.  At the same time, the boundaries of the City's five other voting precincts have been adjusted, to better balance the number of registered voters within each precinct.  These changes were prompted by continued residential development and population growth within the City and the requirement under the Code of Virginia that no precinct have more than 5,000 registered voters or 4,000 votes cast in a presidential election.
On February 13, 2017, the Manassas City Council adopted a new City of Manassas voting precinct ordinance that sets the boundaries and designates the polling places for all voting precincts (including the central absentee voting precinct in the Old Town Hall building at 9025 Center St).
Below is a map of the new voting precinct boundaries. In Spring 2017, the Manassas Voter Registrar's Office mailed a voter registration letter to all voters registered in the City to inform them of their polling location.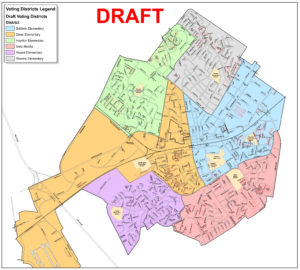 New City of Manassas Voting Precincts, Starting in 2017 (click to enlarge)
Also in 2017, the City of Manassas has begun using the OpenElect Voting System from Unisyn Voting Solutions to scan and record votes made on paper ballots. Voters now mark their votes on a paper ballot and then insert the ballot into an optical scanner that reads the selections and takes a digital image of the ballot. After the polls close, poll workers run a tally report on the scanner to obtain the precinct results.
Thanks to the Manassas Voter Registration Office, one of the new voting machines was demonstrated at our March 6, 2017 Manassas & Manassas Park Cities Democratic Committee meeting.
---
Has Your Voter Registration Been Purged?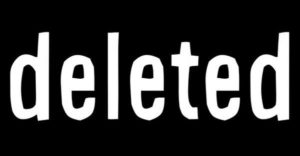 Every two years, the Virginia Department of Elections removes inactive voters from the voter registration rolls of every Virginia locality.
Reportedly, a voter's registration is purged only after an inactive voter fails to respond to repeated mailers from the Virginia Department of Elections requesting an address verification and then fails to vote at all during two Federal Election Cycles following the initial mailer.
In January 2019, the Virginia Department of Elections removed 721 inactive voters from the City of Manassas voter registration roll and 302 inactive voters from the City of Manassas Park voter registration roll.
In February 2017, the Virginia Department of Elections removed 1,592 inactive voters from the City of Manassas voter registration roll and 196 inactive voters from the City of Manassas Park voter registration roll.
You might want to check if your name is on one of the four lists linked above.
These lists of purged voters are organized by numbered voting precincts, and for the City of Manassas those numbers reflect the new (starting in 2017) voting precinct boundaries, not the precinct boundaries from prior years.  The precinct codes for each city are as follows:
PCT    Manassas Polling Location
0001   Dean Elementary School
0002   Weems Elementary School
0003   Metz Middle School
0004   Haydon Elementary School
0005   Baldwin Elementary School
0006   Round Elementary School
PCT    Manassas Park Polling Location
0001   Manassas Park High School
0002   Costello Park Community Center
0003   Manassas Park City Hall
If you should find yourself or anyone else improperly purged from a registered voter roll, please let us and theCity of Manassas General Registrar or the Manassas Park General Registrar know.
The best and easiest way to verify that your voter registration is still valid is to review your voter record at the Virginia Department of Elections voter portal, after entering your name, date of birth, locality, and last four digits of your social security number.
---
Paul J. Reid, April 13, 1951 – February 23, 2017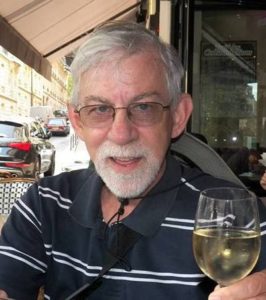 Paul Reid, a stalwart member of our Committee and a good friend to many of us, passed away on Thursday, February 23, following a bout with cancer.  He died at home in his wife's arms.
Paul was born April 13, 1951 in Brooklyn, New York, the son of the late William F. and Marcella M. Reid.  He retired from the Central Intelligence Agency, then worked for General Dynamics and Geospatial Solution Inc., finally retiring in 2015.
After leaving federal service, Paul became an active volunteer for the Manassas & Manassas Park Cities Democratic Committee.
EJ Scott, MMPCDC's Immediate Past Chair, summarizes Paul's service to our Democratic community as follows:
Paul Reid was the true embodiment of Democratic values. He believed in equality and justice and was dedicated to making this country live up to its ideals. He was a quiet man, except when talking about the craziness exhibited by the other side. No one worked harder and longer than Paul. He knocked doors, made phone calls, worked the polls and was always the first one onsite to help set up for events. He was given MMPCDC's second Blue Victory Chair's Award for his service and commitment to getting Democrats elected.
Paul spoke fluent Spanish and loved to dance the salsa with his wife Betsy. At our festival booths, it was reassuring to have him there to converse with our Spanish-speaking visitors. 
After the House of Delegate Districts were redrawn, and we could not find anyone to run against Jackson Miller, Paul even agreed to be our write-in candidate for the 50th District Delegate. We called and handed out write-in ballots, and he received a good vote showing.
Paul was generous. He often offered to assist with financing events, and he sponsored tickets to our events, so the less fortunate could attend. He gave to Democratic candidates and then continued to give his time and energy to getting them elected.
Paul Reid was a participant. Paul was a soldier in the fight to turn Virginia Blue. And recent past elections have shown the rewards of that battle.
When his widow was asked what can we do, she responded simply, "Take back Congress."  Nothing would please him more.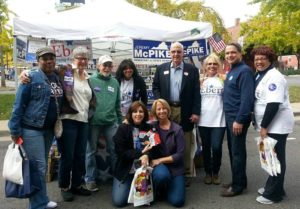 Paul also volunteered as the Vice President of in-line hockey for the Prince William Hockey Club from 1998 to 2006, where he also coached two of his sons, Andrew and John.  In 2006, he purchased a second home in Capon Bridge, West Virginia, where he spent the weekends experimenting with home brewing recipes, reading, kayaking, fishing, biking.
Survivors include his wife of 42 years, Elizabeth F. (Betsy) Reid, three sons, Peter Reid of Falls Church, VA, Andrew Reid of Manassas, VA, and John Reid of Austin, Texas; one granddaughter, Mia A. Reid, and one grandson Luke M. Reid; daughter in-laws Alix Reid and Elizabeth Gonzales.

---
###
Follow ManassasandManassasParkDems