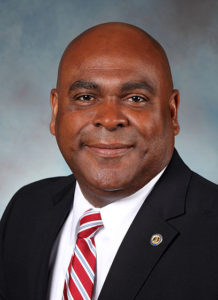 Note: In the interest of traffic safety, the phone bank that had been scheduled for January 5 has been cancelled.
The Prince William County Democratic Committee is organizing two phone banks to get out the vote for Ryant Washington, the Democratic candidate in a January 10 special election to fill a vacant seat in the Senate of Virginia (Senate District 22).  The phone banks will be held at the Prince William County Democratic Committee headquarters, 4349 Ridgewood Center Dr, Ste 102, Woodbridge, Virginia 22192 on Thursday, January 5, 2017, 6:30-9:00 pm and on Sunday, January 8, 2017, 2-6 pm.  With the January 10th special election just days away, we need all hands on deck to get Ryant elected.  Come out and make phone calls for an hour or two, to encourage Democrats in SD-22 to vote in this critical special election that can return the Senate of Virginia to Democratic control!
If these times don't work for you, make calls from the Virtual Phone Bank!
Two other special elections for newly open Virginia General Assembly seats will also be held next Tuesday, January 10:  SD-9 in Richmond (Del. Jennifer McClellan is a strong favorite to win) and HD-85 in Virginia Beach (educator Cheryl Turpin offers a chance for a Democratic pick up in that purple district).  Nevertheless, a Democratic pick up in Ryant Washington's three-way race in SD-22 in Central Virginia offers the chance for Democrats to immediately regain control of a tied (20 D-20 R) Virginia Senate, with our Democratic lieutenant governor, Ralph Northam. casting tie-breaking votes.

For more info on the three special elections, check out:
Kudos to 2017 House of Delegates candidate
Ken Boddye
(HD-51) for posting the latter two articles.