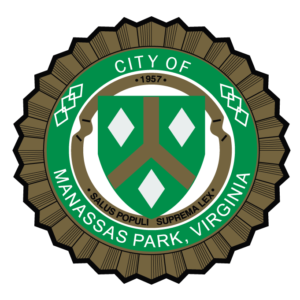 As posted here, the Manassas Park Voter Registration Office seeks election officers (officers of elections) for the 2017 June 13 primary and November 7 general elections.
An election officer is a citizen who is a registered voter in the Commonwealth of Virginia and works at the polls on election day.  In Manassas Park, election officers have one-year terms and may work all elections that take place during that year.  Election officers may reside outside the precinct and locality in which they work.
Election officers are trained before each election for 1.5-2 hours and are paid $10 to attend that training.
On election day, election officers report to work at the polling location by 5:00 am; help set up the polls; open voting machines; work the registration tables, machines and doors; close the precinct; and remain at the polls until all paperwork is complete (usually around 8:30 pm or later).  Election officers are cross trained for the various tasks performed.
As an alternative to working the full day (from 5:00 am until 8:30 pm or later), Manassas Park offers the option of half-day shifts: from 5:00 am until 1:00 pm and from 12:00 noon until all paperwork is complete.  Election officers are paid  $110.00 for the full day or $55.00 for a half-day shift.
Duties: Election officers are legally responsible for the conduct of the election, including checking names and ID's, operating voting machines, and being available to the Electoral Board or State Board if questions arise.  They serve under the Chief Officer of the Precinct and must subscribe to an Election Officer Oath administered by the Chief Officer before the polls open on election day.  While election officers may choose to represent either the Democratic or Republican Party, they must be strictly impartial at all times, not discussing politics, candidates or issues.  Election officers must arrive on time and may not leave the polling place during his/her shift.  They are expected to dress appropriately but comfortably and to work, not visit with friends and neighbors or use cell phones, pagers, or electronic devices in the polling place.
If you are interested in being an election officer, please complete the following questions below and return it in person or mail it  to the Voter Registration Office located at Manassas Park City Hall, One Park Center Court, Manassas Park, VA. 20111.  You will be called upon in the event of an opening in position.  If you have further questions please direct them to the Registrar at (703) 335-8806.
Name_________________________________________________
Address_______________________________________________
Social Security #_________________________________________
Phone Number__________________________________________
Work Number____________________________________________
Party Preference_________________________ needed to insure equal representation of the parties at the polls.
Would you still like to be and Officer_______________
(yes or No)
Please send the completed form to:
Voter Registration
One Park Center Court
Manassas Park, Va. 20111