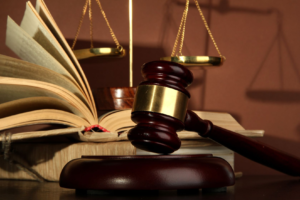 UPDATE (March 3, 2017, 3:30 PM):  Only one candidate, Jacqueline Smith, has filed for the Democratic nomination, so the Caucus scheduled for March 5 has been CANCELLED.  Congratulations, Jackie!  We will work hard for your victory on April 18.

Due to the recent passing of Michele McQuigg, our Clerk of the Circuit Court for Prince William County, Manassas, and Manassas Park (the 31st Judicial Circuit of Virginia) since 2008, the Circuit Court Judges have ordered a special election for Tuesday, April 18, 2017 to elect a replacement to serve the remainder of her 8-year term (which ends December 31, 2023).
To be listed on the ballot for that special election, all candidates must properly file for that election by Monday, March 6, at 5:00 PM (see candidate bulletin).
To select the Democratic nominee for that special election, the Prince William County Democratic Committee (PWCDC) and the Manassas & Manassas Park Cities Democratic Committee (MMPCDC) have jointly issued a Call to Democratic Party Caucus.  This unassembled caucus (aka "firehouse primary") is scheduled for this Sunday, March 5, 2017, from 5:00-7:00 PM at the PWCDC headquarters, 4349 Ridgewood Center Drive, Suite 102, Woodbridge, VA 22191.  
The Call to Caucus, Caucus Rules, Caucus Voter Declaration Form, Candidate Filing (Declaration) Form, and other pertinent information about the nominating process are posted on the websites for the PWCDC (www.pwcdems.com) and the MMPCDC (www.manassascitydemocrats.org).
Voting in the Democratic nomination caucus is open to all qualified voters in Prince William County, the City of Manassas, or the City of Manassas Park who agree to not support any candidate who is opposed to the Democratic nominee in the April 18th Special Election.  Votes may only be cast in person at the time and location noted above.  Voters may leave immediately after casting their vote.
To become a candidate for the Democratic nomination, you must meet all applicable requirements of state law, the Democratic Party of Virginia Party Plan, and the Caucus Rules and submit a completed Declaration of Candidacy form plus a filing fee of $1000.00 in check or money order made out to PWCDC, to the Chair of the PWCDC no later than 3 PM on Friday, March 3, 2017.  The filing form and filing fee must be personally delivered to the Chairman at 3525 Waters End Trail, Woodbridge, Virginia 22192.
Note that if only one qualified candidate files by the deadline, that person will be the nominee of the Democratic Party, and the Caucus will be cancelled.  Notice of the cancellation of the Caucus will be posted on the Committee websites shortly after the candidate filing deadline.
For questions about the Caucus, please contact Harry Wiggins, Chair of the PWCDC at [email protected] or (202) 255-6714.
Related Documents:
Writ of the Circuit Court for the Special Election on April 18
Candidate Declaration and Filing Form
Virginia Department of Elections Candidate Bulletin for the April 18, 2017 Clerk of the Court Special Election