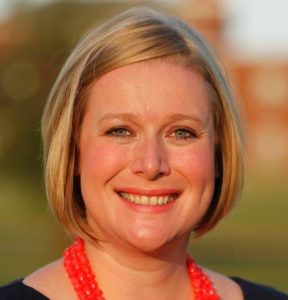 Jacqueline Smith, Esquire
Democrats in Manassas, Manassas Park, and Prince William County have an important early opportunity to demonstrate our resolve to defeat the regressive Trump agenda and reactionary Republican policies with our special election on Tuesday April 18 for Clerk of the Prince William County Circuit Court.  This early special election was ordered by the judges of the Prince William Circuit Court on February 28, following the February 16th death of the previous incumbent, Michele McQuigg.
Voting on April 18 will occur at all regular polling places (including Round Elementary School in the City of Manassas) from 6:00 am to 7:00 pm.  The last day to register to vote, or update an existing registration, is Tuesday, April 4, 2017.  The deadline to request an absentee ballot to be mailed to you is 5:00 p.m. Tuesday, April 11, 2017. (Your request must be received by your Registrar by 5:00 p.m.)
In-person absentee voting, during weekday business hours, is now underway at the Voter Registration Offices for Manassas, Manassas Park,.and Prince William County  These Voter Registration Offices will also be open for in-person absentee voting on Saturday, April 15, between 9:00 am and 5:00 pm.  (The two locations for Prince William County voters will open at 8:30 am).
Jacqueline Smith, Esquire, our Democratic nominee, is a practicing attorney in Woodbridge.  Jackie previously ran a strong campaign for this office in 2015, polling just 4% (3004 votes) below the Republican incumbent, the late Michele McQuigg, in a low-turnout November general election.
Jackie will keep politics out of the Clerk of the Court Office and focus on genuine customer service to ensure a fair, efficient, and responsive court for everyone, regardless of race, creed, gender, immigration history, or sexual orientation.  Her opponent, Delegate Jackson Miller (HD-50), is a hard-line Republican partisan who has been the Majority whip in the Virginia House of Delegates since 2012.  Due to his position of partisan influence, Delegate Miller has amassed a huge campaign war chest funded by corporate and Republican special interests.
The Clerk's office handles many critical legal matters, including criminal and civil court records, jury duty, marriage licenses, weapons permits, probate, real estate records, and name changes.  According to Ms. Smith, the Clerk's Office has been hostile toward some citizens based on their religion, skin color, or sexual identity.  In addition, electronic court documents and files are disorganized and can be unavailable to judges, staff, and taxpayers, and telephone inquiries are not responded to effectively.   In Virginia, the Clerk of the Court is elected for an eight-year term, and the winner of this special election can be expected to serve through 2023.
Standalone special elections are notorious for low voter turnout, so the candidate and political party that can best motivate and turn out its voters will win.  The Manassas & Manassas Park Democrats–partnering with the Prince William Democrats and the various local 2017 Democratic campaigns for Virginia House of Delegates seats–strongly encourage local Democrats to actively support Jackie Smith's campaign by participating in voter outreach activities, such as door-to-door canvasses and phone banks and by helping to fund her significant campaign expenses for voter outreach leading up to April 18.
In the six weeks leading up to April 18, Jackie Smith's campaign will organize dozens of campaign events across Prince William County and greater Manassas, and many of those events will be in and near Manassas and Manassas Park and posted on this website.   All of Jackie Smith's campaign events are posted on her Facebook events page.
Please stay tuned and participate in this campaign as best you can.  We encourage everyone to contribute financially here, as personal circumstances allow.
Together, we can prevail at the ballot box on April 18.