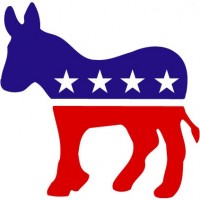 The Manassas & Manassas Park Cities Democratic Committee
will hold a Primary Watch Party and Democratic Unity Event
Tuesday, June 13, 2017, 7-11 PM
Free Admission–All Democrats Are Welcome!
BYOB and
Bring a Potuck Finger Food Dish**
* Free parking is available in the Manassas VRE parking deck, two short blocks to the south.
**To ensure variety and minimize duplication, please let everyone know what you'll be bringing on the SignUp Genius page for our watch party.