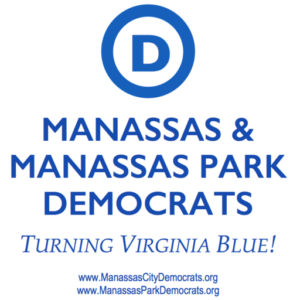 MMPCDC will hold an unassembled party caucus to select its Democratic nominee for City of Manassas Commissioner of the Revenue in the November 7, 2017 General Election.
The unassembled caucus, also known as a "firehouse primary", will be held on Thursday, June 8, 2017, from 6:30 to 8:30 pm, in the Manassas City Hall Council Chambers at 9027 Center St, Manassas VA 20110.
The nominating caucus will choose between the two candidates who have properly filed for the Democratic nomination—Stephanie Tipple and Alonita Vannoy—in response to the MMPCDC's call for candidates issued on May 2, 2017.   The deadline for candidates to file for this Democratic nomination was May 26 at 5:00 pm.
To learn more about the two candidates, visit their campaign pages on Facebook.com: tippleforcommissioner [or http://bit.ly/2rC8ILd  ] and Alonita4CommissioneroftheRevenue [or http://bit.ly/2rBzVxw ].   In addition, one-page statements by each candidate are posted here.
Voting in the caucus is open to every citizen who is registered to vote in the City of Manassas and agrees to not support any candidate in the General Election who is opposed to the resulting Democratic nominee.
The doors to the caucus room will open for voter certification and voting at 6:30 pm and will close at 8:30 pm.  Anyone standing in line at 8:30 pm will be allowed to vote.  Voting must be in person at the time and location noted above.  Voters may arrive anytime between 6:30 and 8:30 pm, cast their ballot, and leave.
The caucus rules and other pertinent forms and information are posted on the MMPCDC website www.manassascitydemocrats.org .
For questions about the Caucus, please contact Allen Muchnick, co-chair of the MMPCDC at [email protected] or 571-358-9893.