Because two candidates–Stephanie Tipple and Alonita Vannoy–have filed for the 2017 Democratic nomination for City of Manassas Commissioner of the Revenue, MMPCDC will hold an unassembled nominating caucus ("firehouse primary") on June 8, 6:30-8:30 pm, at the Manassas City Hall Council Chambers, to select its Democratic nominee for the General Election.
To help inform the caucus voters, we asked each candidate to submit a 300-word statement supporting her candidacy for publication here prior to the nominating caucus.  Those statements appear below in the order they were submitted..
  *  *  *
Stephanie Tipple's Statement of Candidacy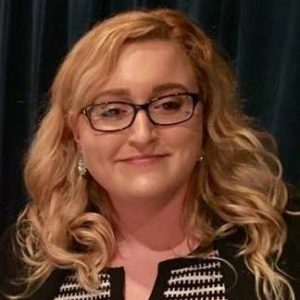 Campaign Facebook Page
Community matters. That's why I decided to step up and run for the Commissioner of the Revenue in the City of Manassas.
As a business leader, journalist, Boy Scouts volunteer, appointee to the Family Services Board, member of BRUU, Emerge Virginia and Sorensen Institute graduate, wife, stepmother, and long-time Virginia resident, I've demonstrated my commitment to our community.
I've spent years advocating for the City and its residents, and believe we need passionate, enthusiastic people serving at all levels of government.
As Commissioner of the Revenue, I will focus on two items – expanding the office's community outreach and working to increase our commercial tax base.
There are many crucial functions, like providing tax relief to the elderly and disabled, that the Commissioner's office handles in addition to assessing home values and business taxes, that I feel need to be promoted more widely.
We need a Commissioner that will be active in the community, engaging with our City's residents so that the residents understand the office, and so I know what residents expect from me as a public servant.
We also need a Commissioner that will work closely with the City and stakeholders to bring in new businesses. By creating a more responsive, innovative, and business-friendly environment office, we can bring in new investment that will help to fund Manassas' needs, while trying to equalize the tax burden on homeowners and residential taxpayers.
This race is going to be won with sweat equity – knocking thousands of doors, speaking with voters and connecting my key issues with their day-to-day lives. My campaign is going to be positive, and I'm going to leverage the energy of Democratic voters right now, working with other Democratic campaigns to share resources and make sure we reach enough voters to win.
#  #  #
Alonita Vannoy's Statement of Candidacy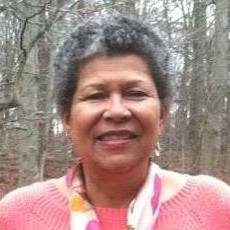 Campaign Facebook Page
Qualifications (Experience, Skills and Education)
I was born in Roanoke, Virginia, the eldest of six children. After growing up poor in the projects, I graduated valedictorian of my class.  I won a full academic scholarship to Cornell University and graduated with a degree in Business Administration.
After graduation, I worked for social services.  After seven years in social work, I was employed by a small law firm; functioning as a paralegal, I helped grow the business while managing the office.
I took a job with Electronic Data Systems, Inc., (EDS) in contract administration.  Later, I led proposal management teams and developed budgets and cost analyses for the business unit.
While there, I earned a Graduate Certificate in Leadership Development from the Johns Hopkins University Carey Business School.
After 12 years at EDS, I left for The Historical Society of Washington, D.C., a nonprofit.  As business manager, I oversaw staff and budgets.
Objectives for Operating and Improving That Office
I will improve operational efficiencies, including developing checks and balances to avoid costly mistakes for the consumer and provide training opportunities for staff.  I will develop a customer service program with input from the public and staff to evaluate taxpayers' needs.
Why Am I Running
I have been living in Manassas for almost 25 years.  This community is my true home. I believe I can use my skills to serve this City.  I will commit the time and energy to perform my responsibilities.
How You Plan to Defeat the Incumbent Officeholder
We will carry my message of tax assessment accuracy and operational transparency to every voter through direct contact, phone calls, forums, rallies, and all forms of media. We will create an army of experienced get out the vote staff to achieve high turnout at the polls.
#  #  #