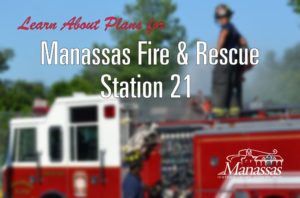 The City of Manassas will hold a community meeting to gather feedback on a proposed alternative location for a new Fire & Rescue Station 21.on Dumfries Road, between Manassas Mill Rd and Donner Dr.  This proposed site is an alternative to the previously proposed location in Lee Manor Park at Shannon Lane and Hastings Drive.
This meeting will be held on Wednesday, July 19, 7 pm, at Manassas City Hall, 9027 Center St, Manassas VA 20110.
For more information, visit the City's project page: http://www.manassascity.org/2267/Fire-Rescue-Station-21.