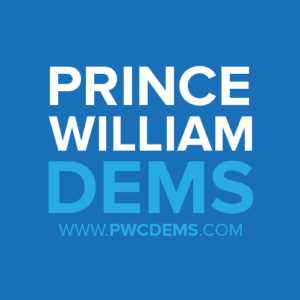 FOR IMMEDIATE RELEASE: October 13, 2017
CONTACT: David Pala at 571.406.3367 or [email protected]
Prince William Democrats Hire Executive Director, Launch Intern Program
Ahead of Pivotal Elections, Prince William Democrats Name David Pala as Executive Director and Launch an Internship Program to Boost Youth Grassroots Energy
PRINCE WILLIAM COUNTY, VA — Last month, the Prince William Democratic Committee, in tandem with the Manassas and Manassas Park Cities Democratic Committee, hired David Pala to their newly-created Executive Director position. This morning, Pala unveiled a new internship program aimed primarily at the area's youth.
"Last year's presidential election – especially during the Democratic Primaries – brought an unprecedented number of young people into the political process," said Pala. "Our new internship program is designed to harness their energy and turn it into political activism. Tomorrow's Democratic leaders live right here in the Prince William area. Our goal is to arm them with the organizing, party-building, and campaign skills necessary to lead our county and our commonwealth.
This program isn't just about the elections on November 7th, either," Pala continued. "This is about building our party from the ground-up, and creating the kind of energy and numbers we'll need to win in years to come. We must think and act for the long term"
Pala brings with him a familiarity of campaigning in the Prince William County as well as a broad breadth of political experience. Before being hired as Executive Director, Pala's experience includes being Political Director of New Virginia Majority, Political and Field strategist during State Senator Jeremy McPike's 2015 campaign, and Regional Field Director for the Kentucky Democratic Party. "I have worked on or coordinated with 13 campaigns across Virginia, winning most of them. Prince William County, Manassas, and Manassas Park are the battleground region of our battleground state with national implications on the line" said Pala.
David grew up in Northern Virginia between Fairfax, Loudoun, and Prince William Counties.
You can find more information about our internship program on our website and facebook or by going to: http://tinyurl.com/PWCDCIntern
###