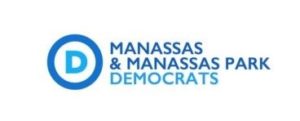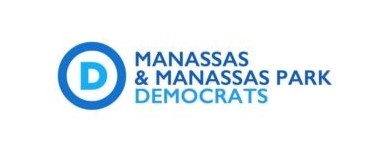 The Manassas and Manassas Park Cities Democratic Committee (MMPCDC) has scheduled a reorganization meeting for the evening of Wednesday, January 17, 2018 to elect its members and officers for the 2018-2019 biennium.  The mass meeting, also known as an assembled caucus, will be held at Manassas City Hall, 9027 Center St, Manassas VA 20110 in the City Council Chambers (ground floor), starting at 7:00 pm. 

To participate in the voting, persons must arrive and register between 6:30 pm and 7:30 pm, when the voting will begin. Persons who seek to become a member or an officer of the MMPCDC but who are unable to attend the meeting, can file with a co-chair of the MMPCDC by 5:00 pm on January 17. 

All registered voters who live in the City of Manassas or the City of Manassas Park and who identify as Democrats are invited to participate. The Democratic Party of Virginia requires all city and county Democratic committees to completely reorganize every two years, between mid-December in each odd-numbered year and mid-January in each even-numbered year.

To become a regular member of the Manassas & Manassas Park Cities Democratic Committee, interested persons must submit a membership application certifying that are registered to vote in either city; consider themselves to be a Democrat and support the principles of the Democratic Party; will not support any candidate opposing a Democratic nominee in any 2018 or 2019 election; and intend to participate in the activities of the MMPCDC.  An annual dues payment of $25 will be waived for applicants who certify in writing that the payment would be a financial hardship.  Democrats who live outside the two cities or who wish to support the MMPCDC without any requirement to attend meetings or participate in volunteer activities are welcome to join the MMPCDC as associate members and to vote in the Reorganization Meeting.

Complete details–including the Call for the Reorganization Meeting, the membership application and certification form, and the proposed Rules for conducting the elections of MMPCDC members and officers–are posted on the MMPCDC website, www.manassascitydemocrats.org.

For more information, call 571-358-9893, send an email to [email protected], or visit https://www.manassascitydemocrats.org or http://www.manassasparkdemocrats.org.