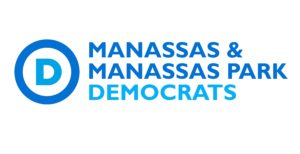 The MMPCDC Outreach Committee, now chaired by Gretchen Almstead, has scheduled MMPCDC monthly days of action on the last Saturday of each month through October.  We will canvass Democratic volunteer prospects in selected Manassas and Manassas Park precincts, to enlist new MMPCDC volunteers and members who can help grow, diversify, and strengthen our organization.
Our next day of action is Saturday, July 28, when we will launch morning and afternoon canvasses from Gretchen's home at 9804 Hutchison Lane, Manassas VA 20110, starting at 9:00 AM and at 3:00 PM.  We will take a midday break from 11:30 AM-2:30 PM to attend the Wexton for Congress Rally and Canvass in Manassas Park.
Please join us for a canvass shift or two on July 28 to help build our local Democratic Committee.  You may RSVP to [email protected] or 571-358-9893, so we know to expect you.