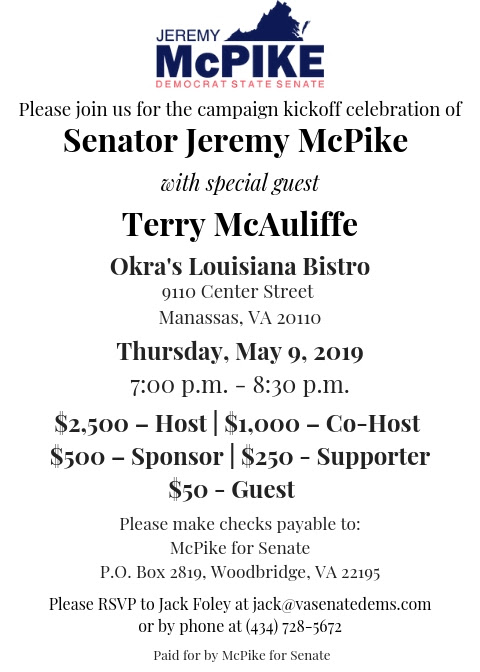 Please join Virginia Senator Jeremy McPike's re-election campaign kickoff celebration on Thursday, May 9th, with special guest former Governor Terry McAuliffe.
Democrats are working hard to take back the majority in the Virginia Senate this November, and Jeremy is doing his part by running for re-election in the 29th District.
Thursday May 9, 2019
7:00PM – 8:30PM
Okra's Louisiana Bistro
9110 Center Street,
Manassas, Va 20110
Click HERE to get tickets to Jeremy's campaign kickoff celebration with Terry McAuliffe.
Can't make it to the event, but still want to show your support? You can still click HERE and contribute to Jeremy's campaign for reelection.
Authorized by McPike for Senate, PO Box 2819, Woodbridge VA 22195