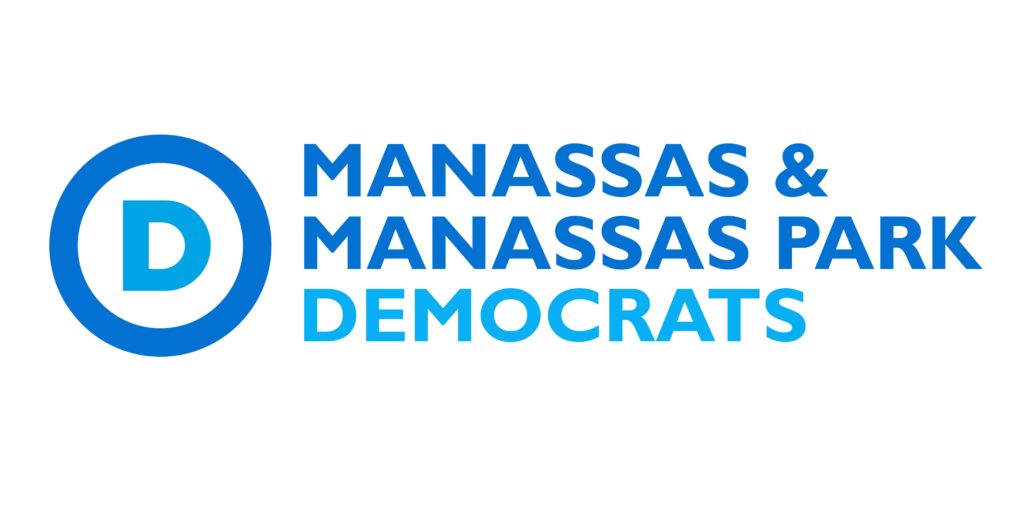 Reach out to voters leaving the polls in Manassas and Manassas Park on June 11, 2019, to recruit potential new Democratic volunteers and MMPCDC members in your precinct.
Each precinct team will be furnished with a clear plastic box containing 1) signup sheets, clipboards, and pens; 2) MMPCDC business cards and brochures, and 3) invitations to our June 11 unity party (7-9 pm at Bull Run Unitarian-Universalists). In Manassas Park, invitations to our June 22 Manassas Park meet-and-greet social will be included as well.
Because you will be representing MMPCDC in this activity, we ask that you DO NOT campaign for or against any primary candidate during your outreach shift(s) for MMPCDC. It should be OK to leave candidate literature for arriving voters on a separate table, but please refrain from electioneering for or against any primary candidate during your outreach shift for MMPCDC.
(If/when another MMPCDC volunteer is conducting this voter outreach outside a polling place, MMPCDC members and volunteers are free to support primary candidates in their capacity as individuals, provided they comply with all electioneering regulations.)
Use this form to signup at your preferred precinct for 3.5-hour shifts in the early morning (6-9:30 am), late morning (9 am-12:30 pm), early afternoon (noon-3:30 pm), or late afternoon/evening (3:30-7 pm). A single poll greeter at any particular time should provide adequate staffing for this outreach. However, this signup form has spaces for up to two volunteers for each shift, so folks can split a shift between them or work simultaneously in pairs if they prefer.
If you will only cover part of a particular shift, please note your planned arrival and departure times in the comment section.
Our priorities for outreach are at the Round Precinct in Manassas and Precincts 1 and 2 in Manassas Park.  The early morning shift is likely to be the busiest, followed by the late afternoon/evening shift.  However, please feel free to signup for whatever time(s) and precinct(s) work best for you.
If you are are the first person signed up at a precinct, MMPCDC will deliver a box of outreach materials to you no later than the evening of June 10.
If you are the last person signed up at a precinct, you are responsible for collecting this box at the end of your shift and then returning it to MMPCDC at your earliest convenience.
For precincts that will not be covered continuously throughout the day, procedures for transferring the precinct box will be worked out on a case-by-case basis.
For questions or concerns, please contact the MMPCDC precinct operations chair, Allen Muchnick, at 703-625-2453 (mobile) or via email.