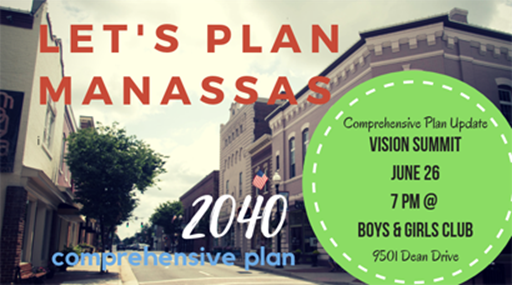 The City of Manassas will hold a "Comprehensive Plan Update Vision Summit" on June 26, 2019, starting at 7 pm, at the Martin K. Alloy Boys and Girls Club of Manassas, 9501 Dean Drive, Manassas VA 20110.
For more information, please visit the City's Comprehensive Plan Update page.
To contact the City of Manassas Planning Office, please call 703-257-8223 or email.