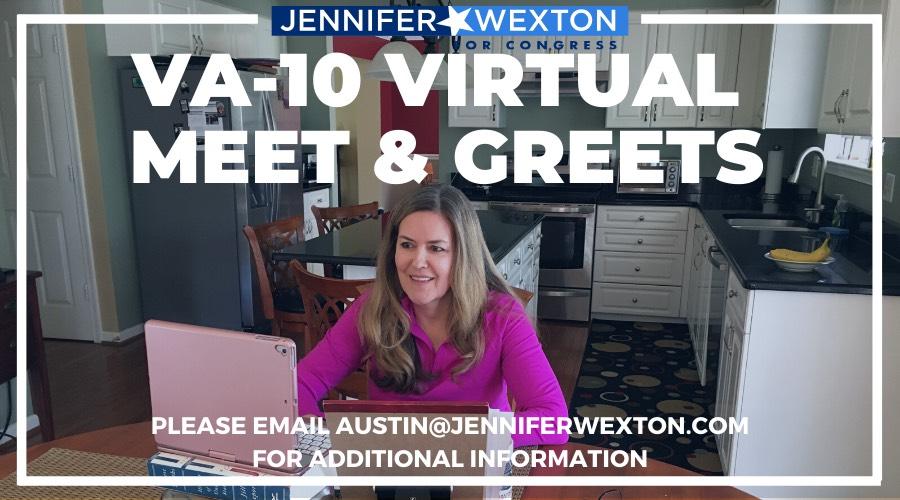 Team Wexton, Congresswoman Jennifer Wexton's re-election campaign, is hosting virtual house parties across Virginia's 10th Congressional District to connect the congresswoman with her constituents. Despite COVID-19, Manassas and Manassas Park residents can still interact with Congresswoman Wexton and her re-election campaign.
The virtual house party for the Cities of Manassas and Manassas Park will be held via Zoom on Tuesday, June 2, 2020 from 6-7 pm.
This event will be a great opportunity for everyone to meet and hear the congresswoman and also ask questions directly. Please join us for a full hour of Q&A where we will discuss the issues and the 2020 campaign. Feel free to invite all of your friends and neighbors to join in. This year is crucial for getting out the vote. We hope you will tune in for this important discussion and friendly fellowship.
If you'd like to attend, please RSVP at: https://www.mobilize.us/wextonforcongress/event/270777/ .
For questions or more information, please contact Austin Taylor, Wexton for Congress Political Director at [email protected] or 276-696-1667.