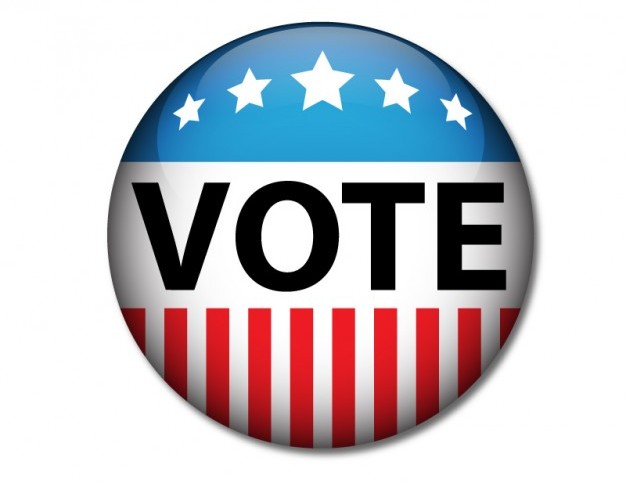 On Tuesday, June 23, 2020, Primary Elections will be held throughout Virginia to nominate Democratic and/or Republican candidates for some federal and/or local offices for the November 3, 2020 General Election. In response to the COVID-19 emergency, the original date for this election, June 9, was postponed two weeks by Governor Northam.
What's At Stake

Only two primary contests apply to the Cities of Manassas and Manassas Park:
1) a statewide, three-way Republican nomination contest for U.S. Senate, to challenge Senator Mark Warner, our Democratic incumbent and 2020 nominee, and
2) a City of Manassas Democratic nomination contest among four candidates (incumbents Mark Wolfe and Pam Sebesky and non-incumbents Tom Osina and Helen Zurita) vying for three available Manassas City Council Democratic nomination slots.
There will be no Democratic primary in the City of Manassas Park.
In Virginia, voters do not register by political party, so any registered voter may request a ballot for any one primary (e.g., either the Republican ballot or the Democratic ballot, if a locality or a congressional district is holding dual Republican and Democratic primaries on June 23).
Sample Ballots
View the June 23 City of Manassas Democratic Primary ballot
View the June 23 Republican Statewide Primary ballot for Manassas (Manassas Park's Republican ballot lists the identical contest)
Your Three Ways to Vote
1) Vote at the Polls: As with most elections, City of Manassas registered voters may vote in-person at their usual polling place on Primary Day (June 23), anytime between 6:00 am and 7:00 pm. Due to the COVID-19 emergency, all Manassas Park voting on June 23 will occur within Manassas Park City Hall at One Park Center Court. All in-person voters are asked to wear face masks.
2) Vote Absentee By Mail: Because of the COVID-19 pandemic, voters are strongly encouraged to vote in the June 23 primary by mail-in ballot. While voters must still check off one of the 20 listed excuses for voting absentee on their Absentee Voting Application for the June 23 Primary, all voters may use Excuse #2A, "My disability or illness", during the COVID-19 emergency. (You may note "COVID-19" as well, but that's unnecessary). More information is provided below.

3) Vote Absentee In-Person: In-person absentee voting for this primary began on May 8 and will end on Saturday, June 20 at 5:00 pm. For the City of Manassas, in-person absentee voting is located in the Old Town Hall building, 9025 Center St, from 8:30 am to 5:00 pm on weekdays (except federal holidays) and from 9:00 am to 5:00 pm on Saturday, June 20. For the City of Manassas Park, the Voter Registrar's office at City Hall, One Park Center Ct, will be staffed during the same dates and times, except weekday hours are from 8:30 am to 4:30 pm. However, as long as Manassas Park City Hall remains closed to the public, absentee ballot applications must be completed outside the building, and voters must then call the Registrar's office to submit their application and receive their ballot later by mail. Manassas Park voters should read this notice in advance. All in-person voters should wear face masks.
Stay at Home – Vote at Home
Don't wait; request your ballot be mailed to you today. You can STAY AT HOME and practice democracy!
Here are four different ways to request your ballot:
1) Fill out an online electronic application. Click here.
2) Email your request to your Voter Registrar's office: City of Manassas: [email protected]; City of Manassas Park: [email protected];
3) Download an Absentee Application and mail it to your Voter Registrar at 9025 Center Street, Manassas, VA 20110 (Manassas) or One Park Center Court, Manassas Park, VA 20111 (Manassas Park).

4) Call your Voter Registrar's office at 703-257-8230 (Manassas) or 703-335-8806 (Manassas Park) to request an Absentee Application to be mailed to you.
June 23 Primary Deadlines:
Tuesday, May 26, 2020: Last day to register to vote or change your voting address
Tuesday, June 16 at 5:00 PM: Last day to request an absentee by-mail ballot
Saturday, June 20 at 5:00 PM: Last day to vote absentee in-person
Tuesday, June 23 at 7:00 PM: Your registrar must receive your absentee by-mail ballot (either via U.S. Mail or in-person delivery)