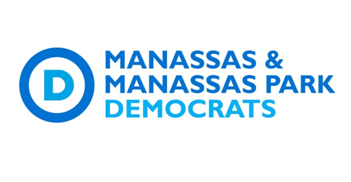 Please join us for Two Blue Cities, MMPCDC's fundraising event, on Saturday, August 8, from noon – 2 pm. The event will be virtual (online) via Zoom.
Our Two Blue Cities event will celebrate MMPCDC's outstanding volunteer leaders and elected officials, while raising the funds needed to help support our slate of Democratic candidates in the November General Election.
Enjoy some live entertainment and hear from your Democratic elected officials, including Senator Mark Warner**, Congresswoman Jennifer Wexton**, State Senator Jeremy McPike (SD-29), State Delegates Lee Carter (HD-50) and Danica Roem (HD-13), and members of (and candidates for) the Manassas and Manassas Park City Councils.
You may register on this Act Blue page, and the Zoom info will be emailed to you.
** Senator Mark Warner and Congresswoman Jennifer Wexton are attending solely as our special guests and speakers. They are not soliciting campaign contributions at this event, and no proceeds from this event will fund their federal re-election campaigns.
Paid for and authorized by the Manassas & Manassas Park Cities Democratic Committee (MMPCDC). Not authorized by any candidate or candidate's committee. Contributions or gifts to MMPCDC are not deductible as charitable contributions for Federal income tax purposes.