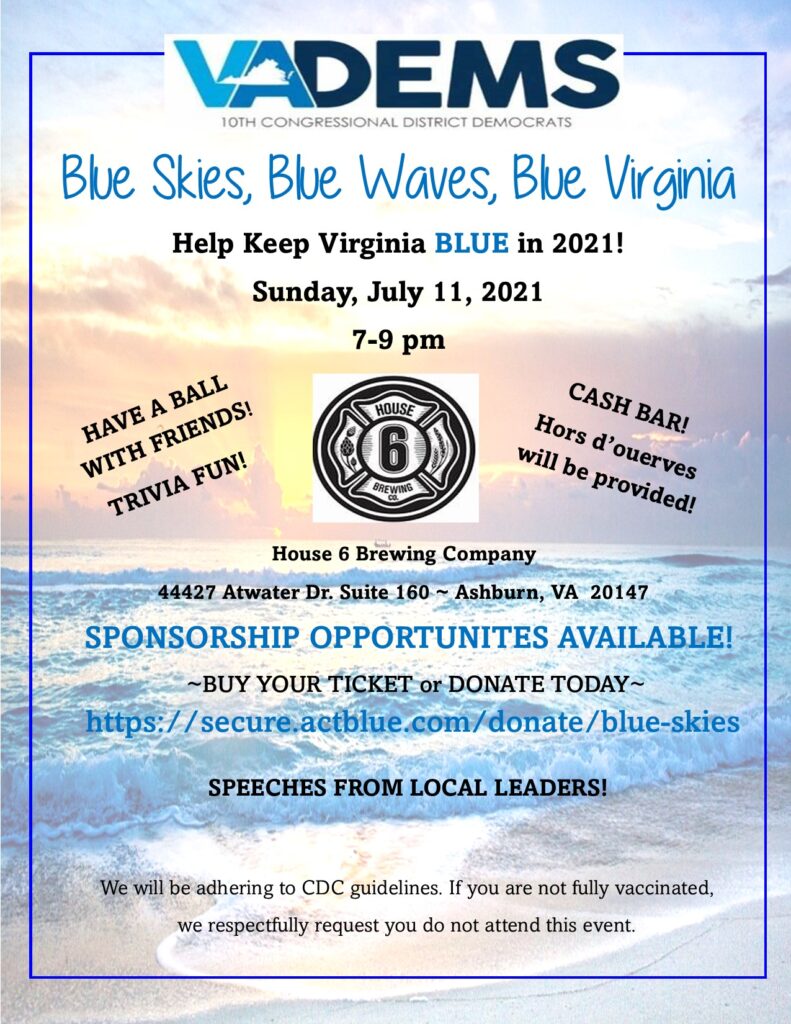 With the success of President Biden's Covid-19 Vaccination Program and the corresponding drop in infections, the Tenth Congressional District Democrats have decided to finance their Get-Out-the-Vote (GOTV) operations for the November 2nd, 2021 General Election with an in-person, beach-themed fundraiser, so area Democrats can socialize together again.
Please join the 10th CDDC for their 2021 fundraiser on Sunday, July 11th from 7 to 9 pm. at the House 6 Brewing Company, 44427 Atwater Drive in Ashburn, VA 20147A.
The event will include food, beverages, a cash bar, rabble-rousing speeches from local politicians, trivia games, and a chance to catch up with old friends–and to meet some new ones.
The event will adhere to CDC guidelines. If you are not fully vaccinated, please do not attend this event.
To purchase your tickets or to make a donation if you can't attend, please Click Here.