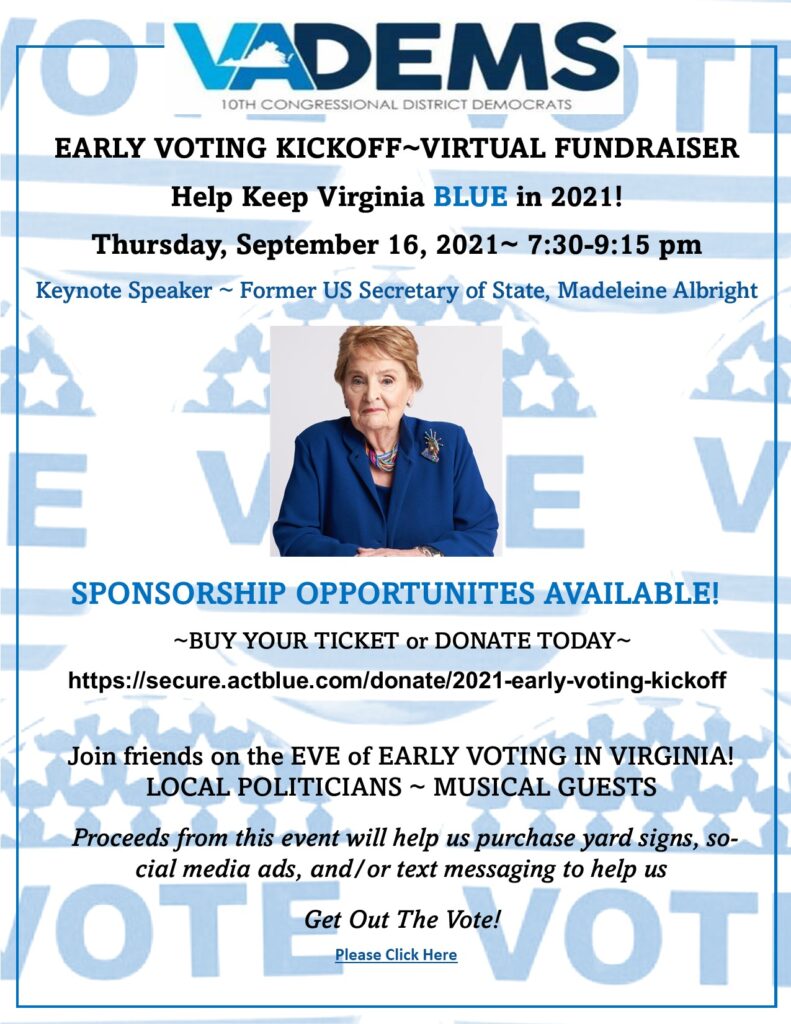 The 10th Congressional District Democratic Committee (10th CDDC) will host an Early Voting Kickoff Virtual Fundraiser–featuring former US Secretary of State Madeleine Albright as keynote speaker, speeches by local elected officials, and musical talents–on Thursday, September 16th, the evening before early voting begins.
Event proceeds will fund yard signs, social media ads, and/or text messaging to help Get Out The Vote!
To purchase tickets or make a donation, visit their secure Act Blue page.