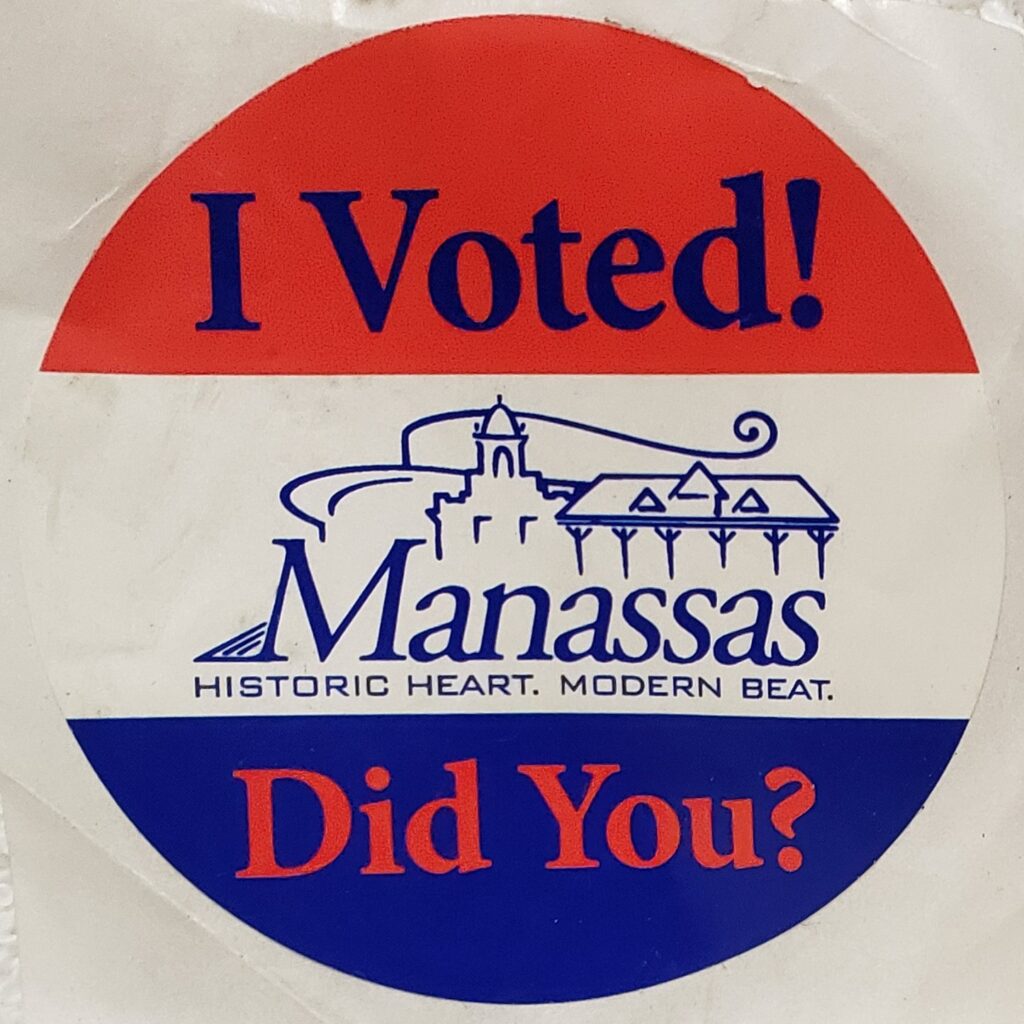 The outcome of the November 2021 "red wave" General Election was heartbreaking for Democrats at the statewide level.. Not only did the Republican candidates for governor, lieutenant governor, and attorney general narrowly sweep the statewide contests–with statewide vote shares ranging between 50.36% and 50.71%–the Republicans regained majority control of the Virginia House of Delegates, by picking up seven seats from Democratic incumbents, two of whom lost by fewer than 300 votes.
Nevertheless, the Cities of Manassas and Manassas Park both continued to vote blue, and Democrats won all eight House of Delegate seats that represent various parts of Prince William County.
Manassas voters supported our three statewide Democratic candidates (Terry McAuliffe for governor, Hala Ayala for lieutenant governor, and Mark Herring for attorney general) by majorities of 54.4% to 55.5% and also helped elect Democratic first-time candidate Michelle Maldonado to the District 50 seat in the Virginia House of Delegates with more than 55.9% of the Manassas vote.
Manassas Park voters supported our statewide Democratic ticket with majorities of 60.0% to 61.7% and helped re-elect Democratic Delegate Danica Roem to her third term in the Virginia House of Delegates (District 13) with 62.2% of the Manassas Park vote.
Manassas voters also re-elected Democratic incumbent Patricia Richie-Folks as City of Manassas Treasurer with 53.7% of the vote and elected Democratic candidate Tim Demeria, a 15-year Manassas School Board member, as City of Manassas Commissioner of the Revenue with 51.5% of the vote.
Congratulations to our four winning candidates: Delegate Danica Roem, Delegate-Elect Michele Maldonado, Manassas Treasurer Patricia Richie-Folks, and Manassas Commissioner of the Revenue-Elect Tim Demeria!
City of Manassas 11-02-2021 Election Results
City of Manassas Park 11-02-2021 Election Results
---