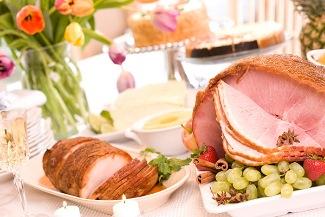 Please join us at our fifth annual MMPCDC holiday potluck celebration! All are welcome. We Democrats have much to celebrate, especially at the local level, despite the disappointing statewide election results on November 2.
Date: Friday, December 3, 2021
Time: 7:30 PM- 10:30 PM
Where: Social Soiree, 8270 Shoppers Square, Manassas 20111
MMPCDC will provide sliced ham and turkey.
We will have a champagne toast to our newly elected or re-elected Democrats: Delegate Danica Roem, Delegate-Elect Michelle Maldonado, Manassas City Treasurer Patricia Richie-Folks, and Commissioner of the Revenue-Elect Tim Demeria
Please RSVP using this form and tell us what side dish, dessert, beverage, or appetizer, etc. you plan to bring.
Please also bring one or more gift items for homebound seniors
This holiday party is also an opportunity for MMPCDC members to donate gift items to Volunteer Prince William's holiday Senior Baskets/Gift Bags for homebound seniors.
Please bring one or more of the following suggested senior gift items to the Holiday Party, and MMPCDC member Lisa Jackson will deliver them to Volunteer Prince William:
Suggested items:
• Face masks, hand sanitizer, antibacterial soap
• Handmade or purchased lap throws from Walmart or Target
• Socks and slippers are always appreciated to help feet stay warm!
• Hats, gloves, scarves – either handmade or purchased
• Snack crackers or snack bars/protein bars
• Cards/Card games
• Small notepads, pens, and pencils
• Game books – crossword puzzles, Word Find, Sudoku
• Hard candy such as peppermints or Werther's
• Small size lotions, hand creams and shampoos/conditioners
• CDs or DVDs of music/movies from the 30's, 40's or 50's. Musicals are always a big hit! Holiday films such as White Christmas are also popular!