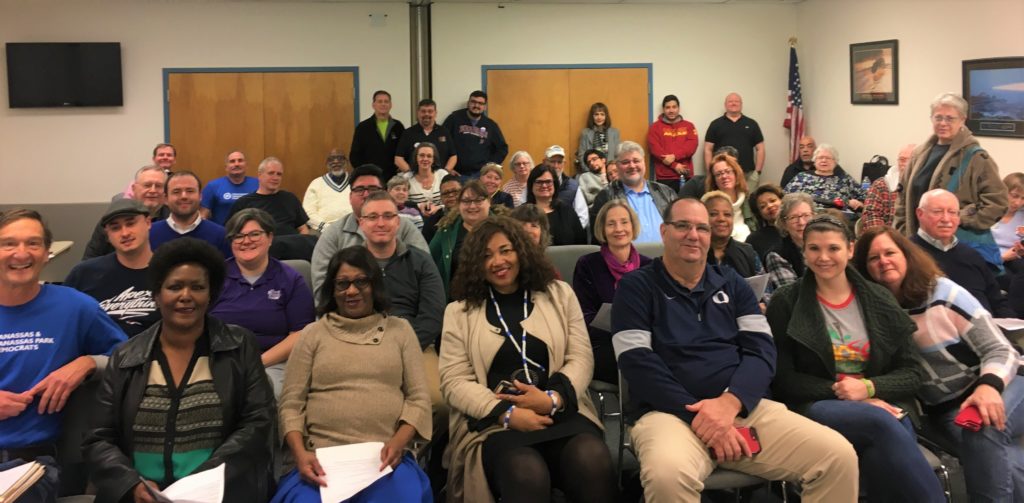 Attendees two years ago at our January 15, 2020 Reorganization Meeting
The Manassas & Manassas Park Cities Democratic Committee held its biennial reorganization meeting virtually on Zoom on Wednesday, January 19, 2022.   Seventy-two members were elected to the Committee at this initial meeting.
Congratulations to the following individuals who were unanimously elected as Committee officers for the 2022-2023 biennium:
Co-Chairs: Cheryl Macias and Gretchen Almstead
Vice Chair: Donald Shuemaker
Secretary: Michael Laverty
Treasurer: Patt Fields
MMPCDC extends its sincere appreciation to Mike Freeland, our outgoing co-chair, who has served us in that capacity for the past six years and had previously served as vice chair Fortunately, Mike will continue to be part of our Leadership Team as our immediate past co-chair.