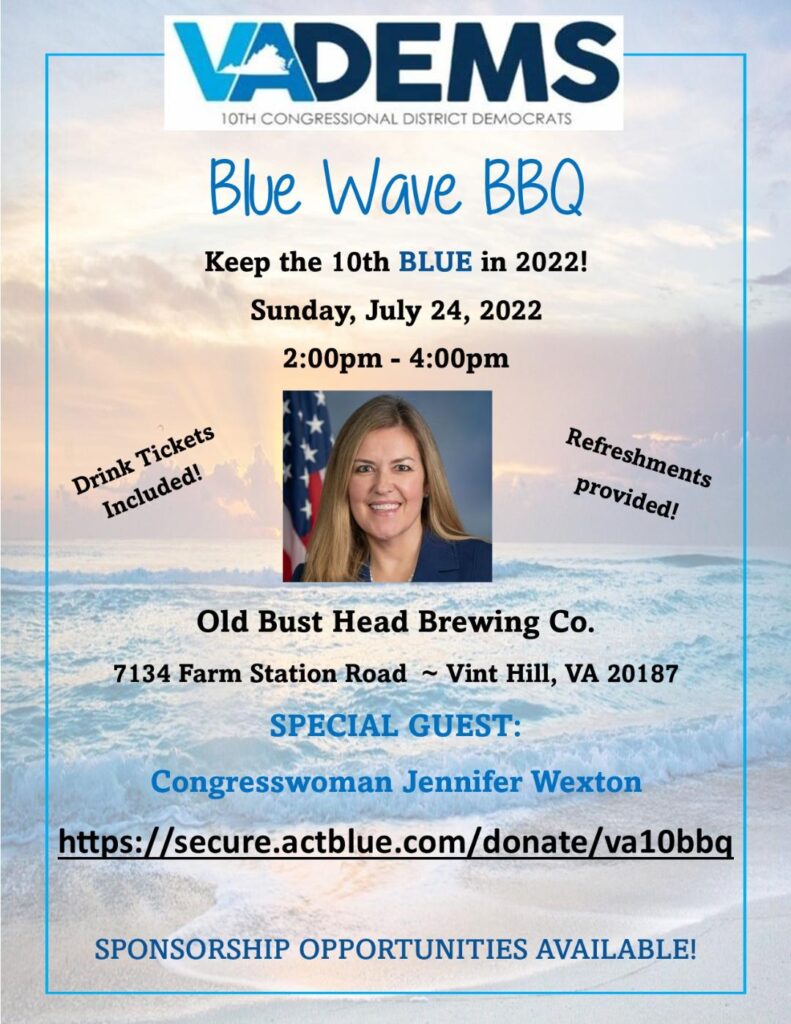 Join Virginia's 10th Congressional District Democratic Committee for a fun, informal fundraiser in the heart of the new 10th CD, at Old Bust Head Brewing Company in Vint Hill, to raise money to pay for yard signs and other campaign expenses, on Sunday, July 24, 2022 from 2-4 PM.
This event will feature live music, great food, a fabulous venue, and drink tickets included at every donation level.
**LIVE ENTERTAINMENT BY CONWAY PORTER**
**SPECIAL GUEST ELIZABETH GUZMAN**
If you can't attend, please donate to help the CD-10 Committee carry out its duties. It's going to be an tough fight this November for Jennifer Wexton, our Democratic Congresswoman, to keep her seat representing us, and this election is critical to continued Democratic control in the U.S. House of Representatives.