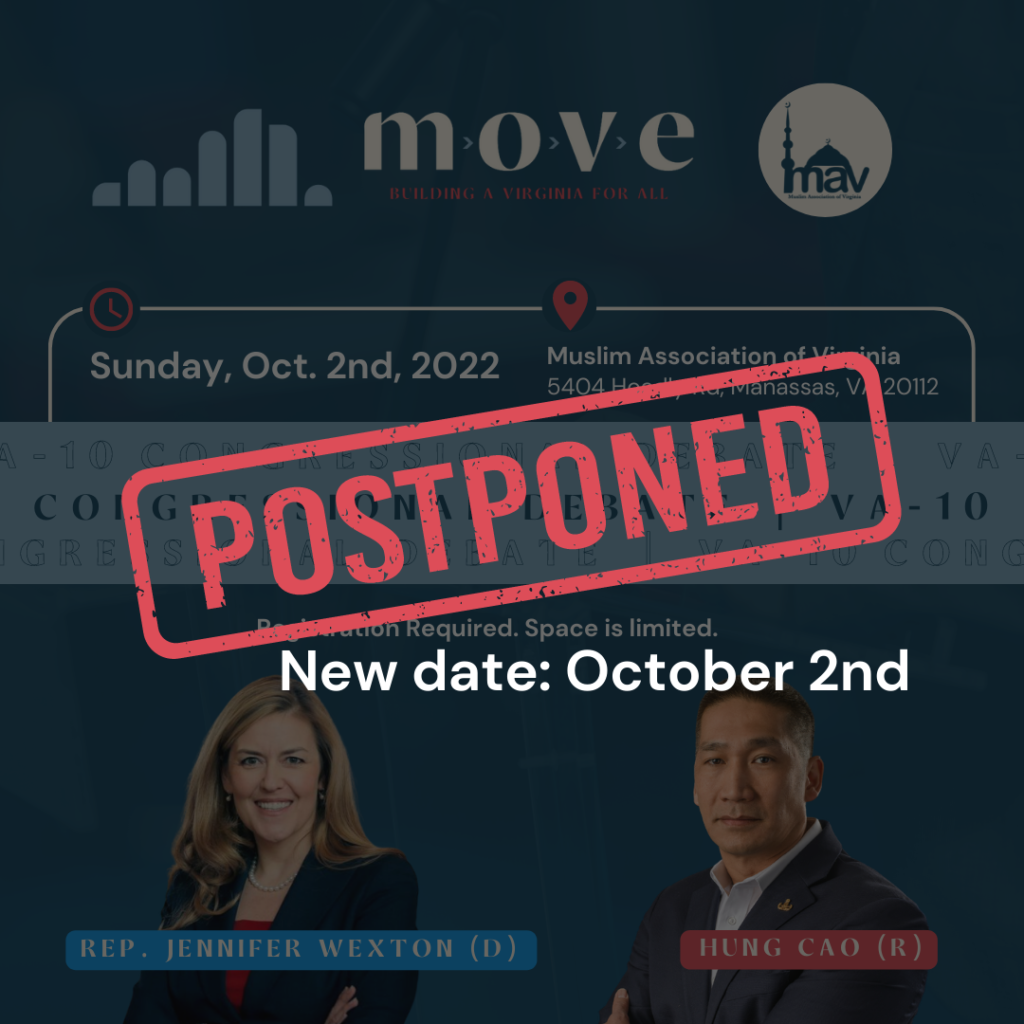 Watch the video recording on YouTube.
The Dar Alnoor Islamic Community Center, at 5404 Hoadly Rd, Manassas VA 21112, is hosting a candidates debate which has been postponed to Sunday, October 2, from 5-7 pm.
Sign up for free in-person tickets at this registration link. Space is limited to 250 people.