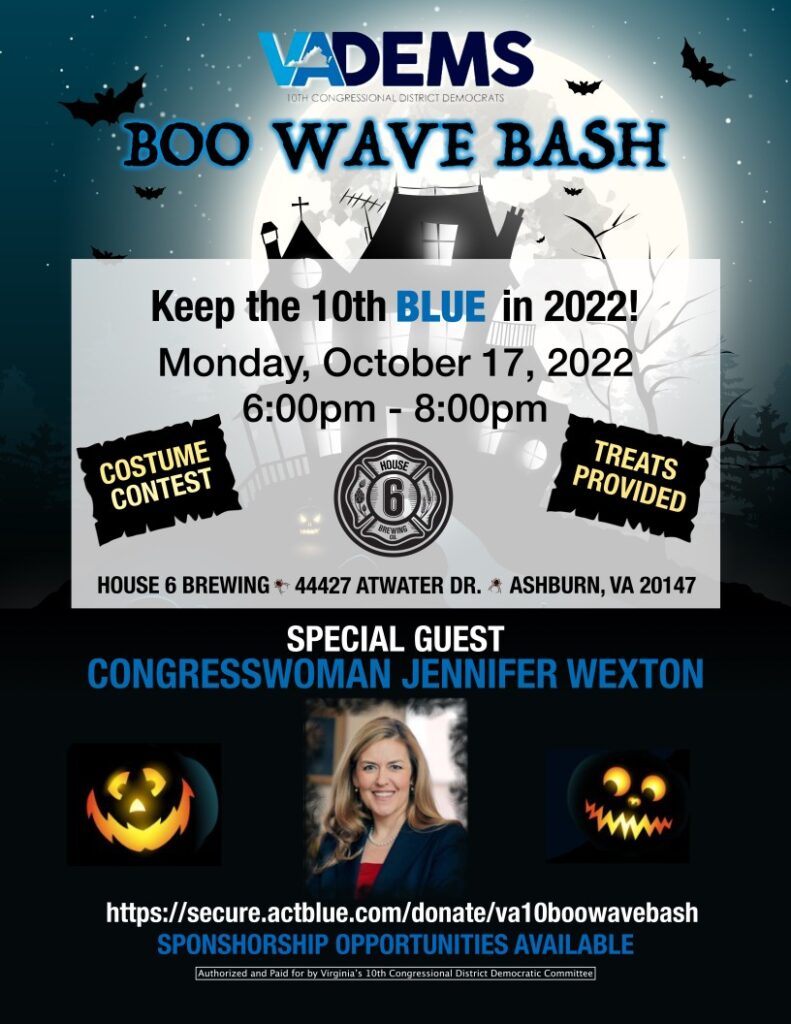 Please join us at the VA DEMS 10th CD BOO WAVE BASH Fundraiser !

MONDAY October 17, 2022 6pm to 8pm at HOUSE NO 6 BREWING, 44427 Atwater Drive, Ashburn, VA 20147.

PLEASE DONATE TO THE EVENT HERE!

(If you are not able to attend, please donate to help the CD10 Committee carry out its duties.)

Help us campaign this November and retain our Democratic seat with Congresswoman Jennifer Wexton from the Virginia 10th District in US House of Representatives.

It's a party, and it is going to be great fun!
COSTUME CONTEST
TREATS PROVIDED
HALLOWEEN THEME
**SPECIAL GUEST CONGRESSWOMAN JENNIFER WEXTON**

Delegate Suhas Subramanyam will introduce Congresswoman Wexton.