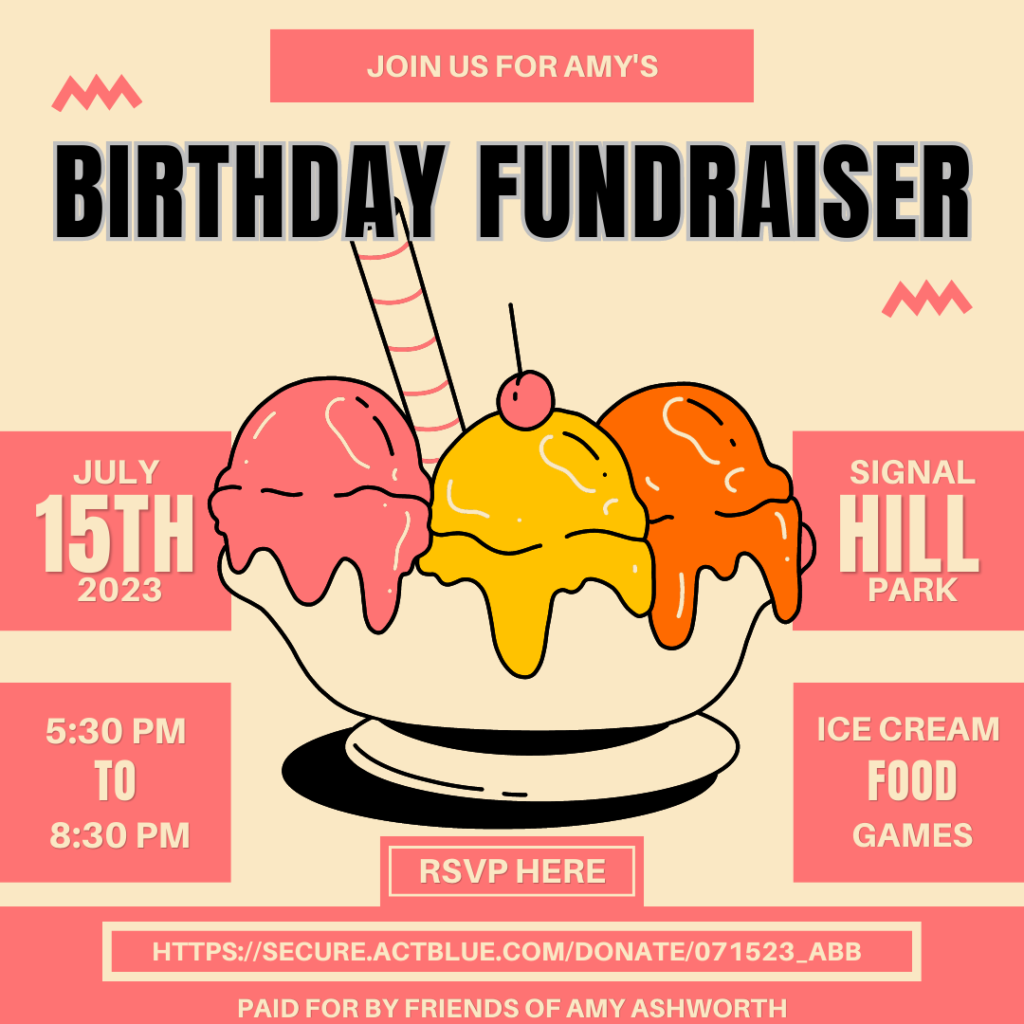 Join us for Amy's Birthday Fundraiser! Come celebrate Amy, her accomplishments as Commonwealth's Attorney, and of course her birthday.
We will be at Signal Hill Park 9300 Signal View Dr, Manassas Park, VA 20111 from 5:30pm to 8:30pm.
Thank you in advance. We look forward to seeing you at the event. Please call or text Taylor at (702) 325-6536 or email [email protected] with any questions.
RSVP and buy tickets on Act Blue! Alternatively, checks can be made out to Friends of Amy Ashworth and mailed to P.O. Box 652, Bristow, VA 20136.