Google
Our 2023 Elections
On November 7, 2023, voters in Manassas and Manassas Park will elect a state senator (from new Senate District 30), a state delegate (from new House District 20), and three court-related constitutional officers covering Prince William County and both cities; namely, a commonwealth's attorney, a sheriff, and a clerk of the circuit court.
Since the Democratic nomination for each of the above offices was uncontested, Manassas and Manassas Park will not hold any state-run Democratic primary election in 2023.
Our five Democratic nominees for the 2023 General Election are pictured below. Please support their election by voting, donating to their campaigns, and displaying yard signs and, ideally, by helping us contact voters and greet the voters at the polls.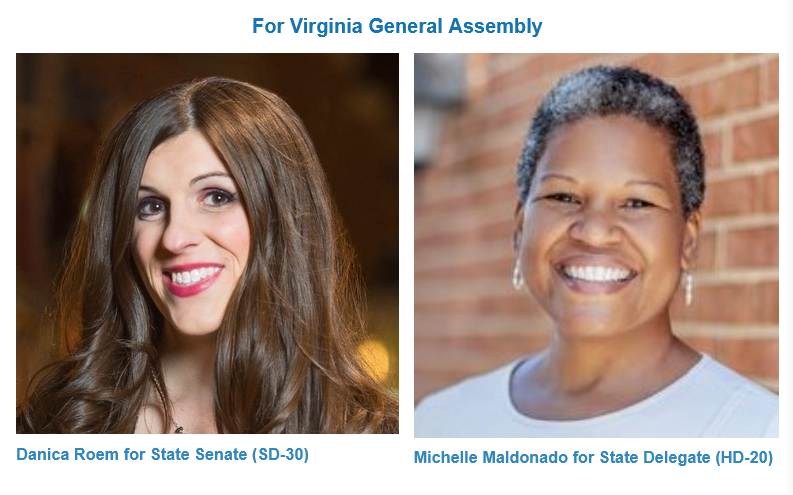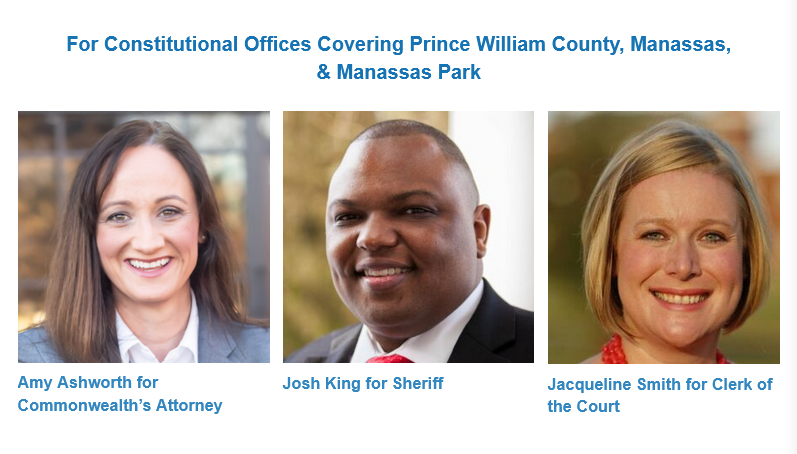 ---
Interested in Running for Office in 2024 or Beyond?
Please contact the MMPCDC co-chairs as early as possible at [email protected] or 571-358-9893. We recommend that you study the Democratic Party of Virginia's Party Plan to learn about nominations, the Code of Virginia section pertaining to candidates, and the State Board of Elections page about becoming a candidate. Valuable candidate training materials and opportunities can be found at the websites linked on the right column of this page under both Candidate Resources and Other Democratic Organizations.
Feel free to contact us at [email protected] or 571-358-9893 if you need more information or have any questions.