Google
Our 2021 Elections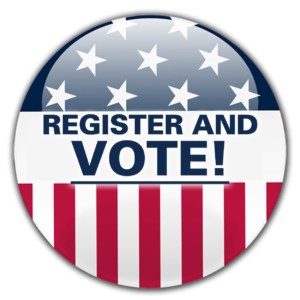 On November 2 2021, Virginia will hold statewide elections for governor, lieutenant governor, and attorney general. In Virginia, a sitting governor may not serve a second consecutive term, but a former governor (e.g., Terry McAuliffe) may run again for a non-consecutive term.
In addition, all 100 seats in the Virginia House of Delegates will be up for election on November 2, 2021, including those for House District 50 (which includes the City of Manassas) and House District 13 (which includes the City of Manassas Park).  The decennial redistricting of all state and federal legislative districts in Virginia is supposed to be completed in 2021, but it's presently uncertain if the redistricting plan for the Virginia House of Delegates will be approved in time for the House of Delegate primary and general elections.
The Cities of Manassas and Manassas Park will each hold elections for two "constitutional officers", namely Treasurer and Commissioner of the Revenue, on November 2, 2021.
Finally, the City of Manassas will hold a special election on November 2, 2021 to fill the final two years of the City Council seat that was vacated following Michelle Davis-Younger's election as Mayor on November 3, 2020. Effective January 1, 2021, the Manassas City Council appointed MMPCDC member David Farajollahi to fill this vacated seat until after the 2021 special election.
Current Democratic Candidates Running for Statewide Office
The following individuals are seeking a Democratic Party nomination for statewide office:
For Governor: Former State Delegate Jennifer Carroll Foy, State Delegate Lee Carter (HD-50), Lieutenant Governor Justin Fairfax, former Governor Terry McAuliffe, and State Senator Jenn McClellan.
For Lieutenant Governor: Delegate Hala Ayala, former DPVA Cbair Paul Goldman, Delegate Elizabeth Guzman, Delegate Mark Levine, Andria McClellan, Sean Perryman, Delegate Sam Rasoul, and Xavier Warren.
For Attorney General: Attorney General Mark Herring and Delegate Jerrauld (Jay) Jones.
2021 Election Dates
Tuesday, June 8, 2021: Democratic Primaries for Virginia Governor, Lieutenant Governor, and Attorney General.
The date of any other state-run primary or local nominating caucus for Virginia House of Delegates, for Treasurer or Commissioner of the Revenue for Manassas or for Manassas Park, or for the open Manassas City Council seat, if any, has not yet been determined. This page will be updated as new information becomes available.
Tuesday, November, 2, 2021: General Election
---
Interested in Running for Office in 2021 or 2022?
Please contact the MMPCDC co-chairs as early as possible at mmpcdc@gmail.com or 571-358-9893. We recommend that you study the Democratic Party of Virginia's Party Plan to learn about nominations, the Code of Virginia section pertaining to candidates, and the State Board of Elections page about becoming a candidate. Valuable candidate training materials and opportunities can be found at the websites linked on the right column of this page under both Candidate Resources and Other Democratic Organizations.
Feel free to contact us at mmpcdc@gmail.com or 571-358-9893 if you need more information or have any questions.