Google
Our 2022 Elections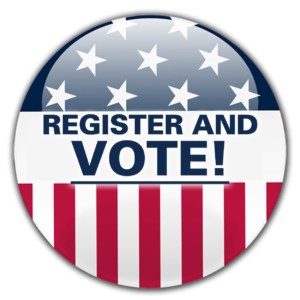 On November 8, 2022, voters in Manassas and Manassas Park will elect their member of the U.S. House of Representatives for Virginia's newly revised 10th Congressional District. Representative Jennifer Wexton, our incumbent congresswoman, was unopposed for the Democratic nomination and is our party's official nominee.
Based on a still-pending court decision, there may or may not be an off-year special election for the Virginia House of Delegates in 2022, to account for redistricting following the 2020 Census. Manassas and Manassas Park will share a new House District 20 with adjacent Prince William County communities in Yorkshire, Yorkshire Park, Loch Lomond, and Signal Hill.
Locally, Manassas and Manassas Park voters will each elect three members of their respective city council, and Manassas voters will also elect three members of the City of Manassas School Board.
Our Democratic nominees for the Manassas City Council will be selected in a state-run Democratic primary that will be held on Tuesday, June 21, 2022. View the Official Sample Ballot.
Our Democratic nominees for the Manassas Park City Council are incumbent council members Alanna Mensing and Haseeb Javed, the only candidates who filed for our nomination.
This page will be updated periodically during the coming months with information about the Democratic nomination process and our resulting Democratic nominees for the November 8 General Election.
---
Interested in Running for Office in 2022 or 2023?
Please contact the MMPCDC co-chairs as early as possible at mmpcdc@gmail.com or 571-358-9893. We recommend that you study the Democratic Party of Virginia's Party Plan to learn about nominations, the Code of Virginia section pertaining to candidates, and the State Board of Elections page about becoming a candidate. Valuable candidate training materials and opportunities can be found at the websites linked on the right column of this page under both Candidate Resources and Other Democratic Organizations.
Feel free to contact us at mmpcdc@gmail.com or 571-358-9893 if you need more information or have any questions.
1,014 total views, 2 views today